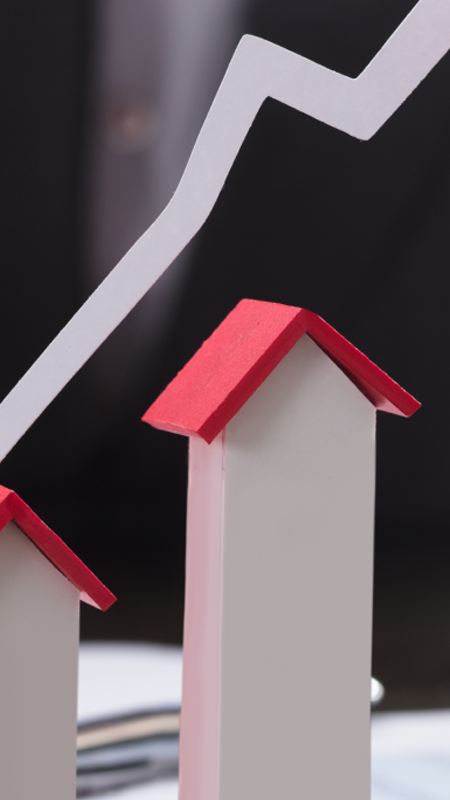 July 4, 2023
Top 6 Reasons to Choose GJ Properties for Your Future Investments
Are you hunting for a property developer for your future investment plans? You have come to the right place. GJ Properties is your ultimate choice for profitable opportunities.
With a proven record of dedication to your financial growth and quality, we are the perfect candidate for your investment endeavors.
Here are the top 6 reasons to choose GJ Properties for your future investments:
Here are 6 Reasons to Choose GJ Properties for Property Investment
1- Unique Real Estate Projects
We focus on ergonomic design, quality construction, and the best health and wellness facilities. GJ Real Estate offers a full package to its customers interested in Ajman property investment and who want to adopt an impressive lifestyle for their families. You can check out our under-construction and completed properties to find your home sweet home.
The construction industry has a heavy responsibility to build a clean and green environment for future generations. It impacts the ecosystem with high power consumption and emissions.
Our properties are sustainable developments which means using sustainable approaches in the design and construction.
Our research team is hell-bent on finding more ways of making our constructions more sustainable such as utilizing renewable energy at sites and developing sustainable materials.
2- Prime Locations
Centrally located in the Arabian Gulf, the Emirate of Ajman enjoys easy access to the busy economic centers of Dubai, Sharjah, and Abu Dhabi and is only 45 minutes away from the Northern Emirates.
Moreover, the beaches here are simply spectacular and extend over a 16-kilometer-long coastline. You can enjoy water sports with top-notch facilities and walk on the serene and clean shore. Plus, Ajman has nature reserves, mountains, and stunning mangroves.
Our real estate developments are situated in prime locations of Ajman, such as waterfront areas, prominent neighborhoods, and strategic business districts.
Most of our properties are in family-friendly, affluent neighborhoods or commercial areas. Al Ameera Village is a great example which is situated just off the E311 highway and at a short distance from Dubai Airport and Sharjah.
Our properties are close to important amenities, shopping malls, schools, transportation facilities, and recreational centers.
Related Read: Popular areas to invest in Ajman Real Estate market
3- Beauty That Stuns the Viewers
Our apartments captivate with their innate elegance, displaying an amalgam of architectural skills, design creativity, and unparalleled diligence.
From glowing high-rise buildings that reach for the skies to quiet residential projects situated amidst lush greenery, our communities testify to aesthetic excellence and human innovation.
The carefully curated interiors of our apartments are the epitome of luxury, beauty, and warmth. Our communities are not just visually appealing but also evoke emotions of family bond, love, and personal taste.
4- No Compromise on Quality
Nobody likes to invest their hard-earned cash in buying a home that doesn't last for long. Therefore, home buyers want to ensure the apartment they buy is durable.
Furthermore, a building's durability also affects its impact on the environment. A more durable building has a lower influence on the ecosystem.
GJ Properties only use premium construction materials, use durable design, pays attention to quality, and ensures ongoing maintenance to improve the durability of our projects. Many of our older projects have withstood the harsh weather and have been maintained well.
5- Design "Designed" for Users
GJ Properties follows a modern approach to building and planning its projects, called human-centric design. This approach prioritizes the preferences, needs, and experiences of people who will use our property developments.
By placing our clients at the center of the design process, we develop communities that fulfill the diverse requirements and aspirations of their inhabitants.
We don't just build aesthetic homes but environments that promote practicality, peace of mind, and comfort.
We focus on ergonomics, accessibility, sensory experiences, and spatial planning to optimize spaces for human interaction. It requires deep research, iterative design processes, and client reviews to work out user preferences, behaviors, and issues.
6- Health is Wealth
Yes. GJ Properties believes in this saying and therefore, we design projects that promote well-being. Health and wellness are actively seeking activities, lifestyles, and choices that boost overall well-being.
We can divide wellness into six categories — mental, physical, emotional, environmental, spiritual, and social. Our properties contribute to your physical, environmental, and social well-being. We help the inhabitants of our apartments to perform activities that make them physically and mentally healthy.
Contemporary gyms, swimming pools, and extensive and sophisticated health facilities are part of all our real estate developments. Our communities are groups of families that thrive together amidst world-class infrastructure and amenities.
Bottom Line
GJ Properties is the choice of smart investors in Ajman. Thanks to our matchless expertise in the property market and a portfolio packed with lucrative assets, we are set to turn your aspirations into reality.
Our commitment to client satisfaction is the reason you should trust us no matter if you're a beginner in the realm of real estate investment or a savvy investor.
Subscribe to our newsletter