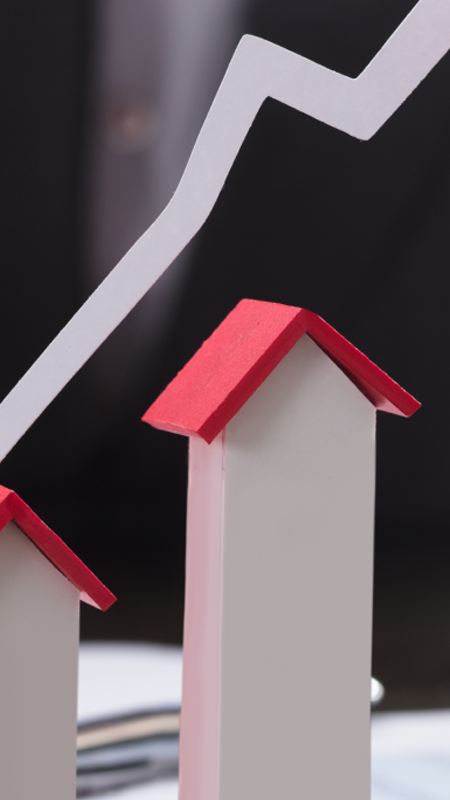 November 17, 2022
Sales and Rental Market Report of UAE for Q3 2022
Sales Report
Dubai's real estate market recorded consistent and determined development in Q3 of 2022. The most recent figures from the Dubai Land Department show a close to 14% q/q expansion in general exchanges from 22,423 to 25,496 and an expansion in the worth of exchanges from AED 58.99bn to AED 69.49bn (up 17.8% q/q). This has fundamentally been driven by an enormous uptick in off-plan property deals which expanded to 11,774 (up 30.9% q/q). Existing properties actually made up the biggest majority of deals at 13,722 yet this figure addresses an unassuming increment of 2.2% from the past quarter, an undeniable deceleration from Q1 and Q2 which recorded development of 19.2% and 12.6% individually. We expect the same growth of real estate in Ajman.
The substantial rise in sales of off-plan properties combined with a pronounced slowdown in sales of existing properties is indicative of how markets conditions have developed over the course of 2022. Interest rates have risen to their highest points in over a decade and direct payment to property developers has become a much more enticing prospect as it is typically less expensive to purchase real estate under construction. The UAE central bank follows the policy rates from the Federal Reserve given the dirham's peg to the dollar and with inflation still at elevated levels in the US (8.3% y/y as of August), it is unlikely that the Fed will slow their tightening of monetary policy. We estimate the Fed Funds target rate (upper bound) to continue increasing into 2023, reaching a high of 4.75% around its midway point before easing back later in the year. The USD has also strengthened considerably off the back of these hikes, to a two-decade high in September, making Dubai relatively more expensive, particularly for foreign investors which will affect supply and demand. Ultimately these developments will increase costs for buyers going forward which may prolong the current pattern of purchasing into the new year.
Dubai has proven to be a favourable destination for property investors in 2022. The total number of transactions recorded this year, 71,278, has already surpassed total transactions for the entirety of 2021, 60,347 (up 18.1%). As of this writing the total worth of these transactions is up 28.7% (AED 191.92bn from AED 149.16bn) representing a notable upswing with the rest of the year still remaining. Unit and land transactions have been the primary drivers of growth; existing property sales exceeded more than AED 2bn on three separate occasions. The luxury sector in particular has attracted significant investment in 2022, as several luxury villas have sold for high profile valuations in the range of AED 100 – 300m.
Across the UAE, value development is being energized by investor and end-user demand. Off-plan units sales are high, while secondary market unit sales are additionally improving, considering expanding yields. Around 6,600 private units were handed over in Dubai in 3rd quarter, raising total stock to 672,000 property units, while 20,000 extra units are planned for fruition by year end. In Abu Dhabi, around 1,900 units were conveyed in Q3, carrying the Emirate's total homes to approximately 278,000 units.
Across the UAE, price growth is being fueled by investor and end-user demand. Off-plan sales are high, while secondary market sales are also improving, in light of increasing yields.
The quarterly report suggests around 6,600 residential units were handed over in Dubai in the third quarter, raising total stock to 672,000 units, while an additional 20,000 units are scheduled for completion by year end.
In Abu Dhabi, approximately 1,900 units were delivered in the third quarter, bringing the Emirate's total dwellings to roughly 278,000 units. The research suggests the capital plans another 2,000 units – mostly within master-planned communities – to be completed by year end.
Rental Report
Average apartment and villa rental rates continued their upward trajectory in Q3 2022 with quarterly increases of 4% and 5% respectively. Annual rental growth in the villa market remained substantial at 22%, while average apartment rental rates rose by 15%.
Generally speaking, normal residential costs in Q3 grew by 9% year-on-year in Dubai, while normal rental rates saw a 25 percent year-on-year increment, with the two sales and rentals being supported by stronger demand and expanded purchaser activity. In the mean time, deal costs in the capital grew by 4% year-on-year, while normal rents rose by 2% year-on-year. Ajman is seeing expanded demand for new improvements situated inside investment zones – particularly for townhouses, villas, and apartments in Ajman.
"End-users utilizing mortgage money to buy properties have been hurrying to secure in fixed rates in an environment where both loan costs and leases are rising quickly. For sure, citywide residential lease index showed yearly development of 25% in August, Value development is likewise being energized by investor demand. This classification has been getting back to the off-plan market in force, though sales in the secondary market have additionally gotten considering the upward trajectory of yields."
Subscribe to our newsletter