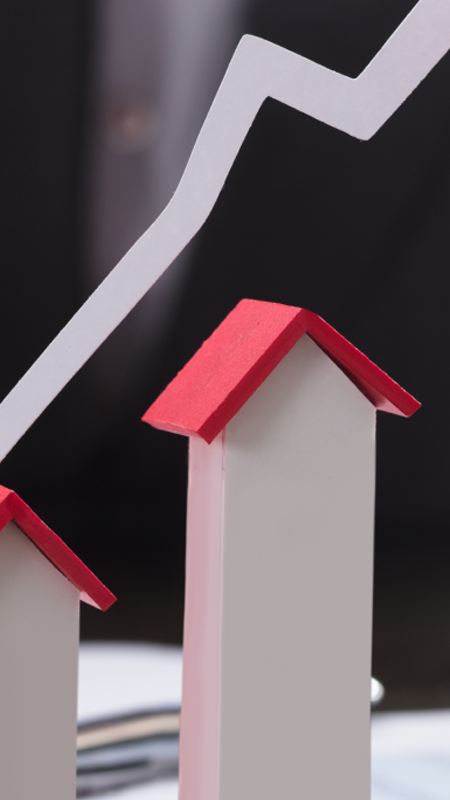 May 3, 2023
Things to Know Before Starting House Hunting to Protect Your Interests
Are you on your house hunt as you and your family have finally decided to purchase your own house? Your friends, family, colleagues, and real estate agents will tell you about various apartments for sale to go and have a look at. But you may go there, like the house but dislike any other aspect.
To save yourself from wasting time going to see properties you may not like, you should first determine what you want in the property you will buy.
This blog will entail all the things you should know before you start searching for your new home.
Know Your Budget
Do you know the amount of savings you have to buy your dream flat in Ajman? Then, heading to see properties can be grounds for time wastage and frustration.
You might find a house very pretty and hastens to make an offer, but what if the property's worth is a lot more than you can afford?
Also Check
Costs and Procedures for Buying a Home in Ajman UAE
You don't want to end up buying an apartment that will crush you in monthly payments. It's better to choose a residence you can pay for in cash. Or your mortgage payment is under 25 percent of your salary after tax deductions. And your mortgage payment includes HOA, mortgage insurance homeowner's insurance, and private mortgage insurance.
Decide Your Favorite Location
Your location describes which institute your kids go to, the distance you need to travel daily to work, the length of commute to a superstore, and potentially your places of socialization.
Think about the area you like to live in. It might be a comfortable neighborhood with tree-dotted pavements for your daily walk. Or do you love a large acreage with no neighbors or a large gated community?
It will depend on your and your family's preference for a lifestyle. Do you desire to be surrounded by greenery or live near cafes and pubs? Or do you need bike lanes? Are streets brighter enough at night?
The best bet is to ask someone living where you want to buy a home. Visit sites such as Street Advisor and Neighborhood Scout for statistics and feedback from residents of that location.
A couple of areas or homes have everything — the ideal neighborhood, community, feel schools, and pricing. But the sooner you begin comparing good and bad, the more time you will have to consider the most critical aspects of your residence's location.
Evaluate the Absolutes of Your Desired Apartment
Just like the features of your desired location should be clear to you, the aspects and facilities you wish and require should be clear too.
Before you head to a property developer's office, the list must have things like the area of the home, number of bedrooms, number of floors, and general condition.
Also, do you like a vintage look or building constructed in the last decade? Some people are ready to handle a fixer-upper, particularly for a reduced price point, while others are looking for ready-to-move-in flats.
Then jot down elements of your dream house you would love but are not deal-breakers. For example, your kids adore a pool but are okay even if the house only has a two-car garage. Or you are a fan of wrap-around porches but can live without them.
And you can check the online guide offered by NAR (National Association of Realtors) to view the most popular residential styles and select what excites you.
Use an MLS
And what is an MLS or multiple listing service? It is a private databank of available properties for the same — curated and handled by property agents for the latest status information and precision.
Real estate agents pay a fee to join an MLS since it offers their homes more exposure to prospective customers like you. It also facilitates them with a massive database of properties to display to their clients.
Save Enough Money for the Down Payment
The down payment savings should amount to no less than ten to twenty percent of the net home value. Otherwise, you will be paying additional money in fees and interest that grind your other expenses.
Go for a down payment of 20 percent to prevent PVI or private mortgage insurance for the life of the loan. You can find mortgage calculators online to assess multiple apartment values you can afford after entering your down payment amount.
Apply for Mortgage Approval in Advance
Before you find the apartment you like, you should apply for mortgage approval. Why? It seems like an effort initially, but it helps you choose the home you want.
You could attach a pre-approval letter with your offer, which will indicate to the landlord about your seriousness of purchase.
We recommend applying for a fixed-rate mortgage for fifteen years to dodge enormous interest fees during the life of the loan.
Take Real Estate Agent Services
A real estate accompany helps you view multiple listing services and streamlines the remaining of your property buying steps towards an excellent apartment and an excellent value.
Keep Your Checklist in Mind While Looking for Flats
Clicking at the heart button on every other apartment you find gorgeous isn't a good idea. You will get overwhelmed by the many homes you have added to your favorites list.
What should you do then? Whenever you like a flat, quickly look at your checklist to view if it matches your criteria. And if it does, analyze the neighborhood and ensure your family members are all on the same page about that house, then add it to the list of houses to visit.
This way, you will have shortlisted the options until you are ready to visit properties. It will save time and simplify the decision-making process.
Work out the type of house you want
You should know what kind of home you are hunting for. Here are a few common home types you can choose.
Duplexes
These are usually 2 houses with their gates in one complex and have one common wall if they are adjacent or a ceiling if it is a two-story building.
Must Read
The most popular areas to invest in Ajman Real Estate market
Single-family Houses
These are the most common and desirable types of homes for single families. A single-family home is a standalone home that is not attached to any other home in any way.
Condominiums
These are separate portions in one building designated to different families/residents with private ownership. Or it can be a multiple-unit building where owners own the unit's interior and not the exterior portions of the development.
Owners usually share common areas and facilities such as hallways, staircases, elevators, parking lots, pools, gardens, etc. There are typically HOA charges paid each month to compensate for the upkeep of shared amenities and areas.
Townhomes
These are multi-story complexes developed adjacent to each other where the residents have ownership of both the exterior and interior of the portions.
Each unit is attached to others with shared walls, and owners pay association charges to compensate for shared amenities.
Conclusion
It's important to consider all the aspects before start search for your new house. And how would you decide which type of home you need? Think about the space your family will need, the price range of each kind of house any extra charges that the various house types may invite.
For instance, you might prefer a single-family house, but the prices in your neighborhood increase your budget to its highest limit. Then you can consider condominiums or townhouses with a similar area but at a lower price if the HOA charges still are reasonable.
Subscribe to our newsletter