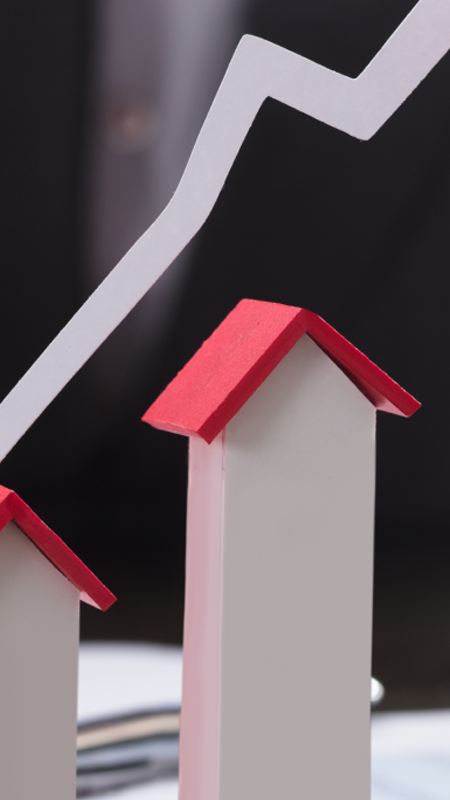 November 17, 2022
The most popular areas to invest in Ajman Real Estate market
The smallest of the UAE's seven emirates, Ajman is renowned for its reasonably priced homes, white sand beaches, and tranquil, family-friendly way of life. Despite having a limited area in the UAE, it ranks fourth in population. This charming emirate is an excellent place to live in the UAE due to all these qualities. Anyone wishing to invest in houses should take advantage of Ajman's expanding real estate market. Due to its appealing costs when it comes to buy apartment in Ajman, the best and hot projects to buy and invest in Ajman are Al Ameera village, Gulfa Towers, Rose Tower, Gulf Tower, Lake Tower, Ajman Creek Towers, and Oasis towers.
Top areas in Ajman
Top residential areas in Ajman FOR BUYERS AND INVESTORS
Recently, both residents and expats have been flocking to Ajman in record numbers. This can be attributed to the numerous upcoming residential development projects. The following areas are your options if you wish to live in Ajman.
AL NUAIMIYA
Al Nuamiya ranks at the top of the best residential zones in Ajman for those seeking ease of apartment living. At the border, Al Nuaimiya is situated between the settlements of Al Rashidiya and Ajman Industrial. As a result, the community is in a prime location near several essential parts of the emirate. The most sought-after homes are included in it. In this city, Al Nuaimiya frequently ranks as the top neighborhood for apartment rentals. We'll look more closely at what this well-liked neighborhood has in store for potential residents in this region guide. Al Nuaimiya's apartments are close to supermarkets, hospitals, schools, and retail centers, so tenants don't have far to go to get entertainment or daily necessities.
Al Nuaimiya offers a large selection of inexpensive apartments for rent and sale. If Al Nuaimiya apartment rentals are something, you're thinking about.
AJMAN DOWNTOWN
One of Ajman's nicest areas is known as Ajman Downtown. There are several attractions in this bustling neighborhood's residential and entertainment areas. The Ajman City Centre is located not far from the district. Many apartments are available in Ajman Downtown for rental and investment purposes, making it a desirable place to live. Most apartment complexes are brand-new constructions with the newest features and amenities. Living in Ajman Downtown allows you to experience the pinnacle of luxury living without paying the exorbitant rent costs you would in Dubai and Abu Dhabi.
Additionally, it is not far from the Ajman Free Zone region and the Ajman Corniche. Renters in Ajman Downtown will discover that prices are comparable to those in Al Nuaimiya.
EMIRATES CITY
Ajman is moving forward with its development programs and promoting investments to attain economic and social prosperity.
Emirates City is a 92-tower freehold property that is currently under construction. One of the Emirates of the United Arab Emirates, Ajman, is where the project is situated.
This superior construction is located in Al Ameerah, an area of eastern Ajman, and it spans 5 million square feet of land. The second most popular region for purchasing apartments is Emirates City Ajman. It provides a variety of amenities and good investment prospects. It is ranked as Ajman's sixth most popular neighborhood for freehold apartments rentals.
Apartments in Emirates City might be of interest to you. For studio apartments, one-bedroom apartments, and two-bedroom homes.
Are you Looking for a cheap Ajman apartment for sale? Buyers should anticipate paying an average of AED 166k for 1-bedroom units and AED 216k for 2-bedroom flats when investing in apartments in Emirates City.
AL YASMEEN
Al Yasmeen is our final suggestion for the top residential areas in Ajman. Al Yasmeen is a serene residential neighborhood along the E311 that is ideal for those seeking a break from the hustle and bustle of the city. Al Yasmeen, an area in Ajman on the Sharjah-Ajman border, is the best place to purchase villas. Therefore, this villa community is an excellent choice for people who frequently travel between the emirates. Families looking for huge villas in Ajman will love this neighborhood because it is fully green, has excellent connections, and offers the best amenities. A few meters away, you can discover educational institutions.
Additionally, this town is close to Al Watan University. Additionally, residents can spend their evenings in one of the many parks, particularly the kid-friendly ones. Supermarkets and other amenities abound in the area.
For 4-bedroom villas, the average monthly rent is AED 63k, while 5-bedroom villas cost AED 68k.On the other side, the average sales price for a villa in Al Yasmeen is AED 1.08 million for a 5-bedroom villa and AED 1 million for a 4-bedroom villa.
AL RAWDA
In terms of purchasing villas in Ajman, renting villas in Ajman, or finding apartments for rent in Ajman, the Al Rawda neighborhood, which is on the outskirts of Ajman and near the Ajman-Sharjah border, is among the top two areas. It is also Ajman's fourth most popular area for renting apartments.
Al Rawda is a favorite among families due to the number of villas and the lush surroundings. It is one of Ajman's most family-friendly neighborhoods. Those who have children in school appreciate the shorter journeys. Al Rawda, Ajman is also adjacent to the main UAE motorways, making access to other emirates simple.
Al Rawda 1, Al Rawda 2, and Al Rawda 3 are the divisions of the community. Additionally, it provides private, roomy villas. Al Mowaihat, one of Al Rawda's localities, is not very far away, and the Al Tallah Racecourse is one of the area's monuments. From October through March, it organizes camel festivals and camel racing competitions. Like any other neighborhood in Ajman, the community boasts many amenities like supermarkets, parks, restaurants, hotels, gas stations, and more.
AL MOWAIHAT
Al Mowaihat, also known as Mowaihat, is a neighborhood close to Al Rawda and the border between Ajman and Sharjah. The region is separated into Al Mowaihat 1, Al Mowaihat 2, and Al Mowaihat 3, each of which has many autonomous villas with distinctive architectural styles. The most significant properties in the neighborhood have their parking places, majlis, and roomy bedrooms.
Due to the area's abundance of eateries and coffee shops, moving to this town can be stress-free. The two to three-story villas have views of Emirates Road. They come with two balconies, covered parking for two cars, a storeroom, a family room with a second kitchen and a prep kitchen, a servant room, and all of the above. Here, villas can be purchased for a reasonable price.
Top residential areas in Ajman for villas
Ajman's neighborhoods vary in terms of popularity. Based on data we obtained from our staff, the most popular areas in Ajman where you can locate villas for sale are Al Yameen, Al Rawda, Al Mowaihat, Ajman Uptown, and Al Zahya.
Al Yasmeen and Al Rawda ranked second and third on the list, are the most well-liked areas to buy villas in Ajman. However, Al Mowaihat, Ajman Uptown, and Al Zahya are also well-liked. The least expensive neighborhood in Ajman is Ajman Uptown.
Investment in free-hold properties in Ajman
Ajman is one of the more recent emirates, yet it is overgrowing. It has been a popular location for investors, even though it permits foreigners to acquire freehold property. Therefore, if you intend to purchase property in Ajman, doing so is the best course of action for you because the city's rules and regulations are simple to understand and permit you to own the freehold of your property. Furthermore, compared to other UAE emirates, the costs of properties here are significantly more reasonable. The development rate over here is also considerably higher, which is why it has become the top location for investment among potential investors.
Subscribe to our newsletter