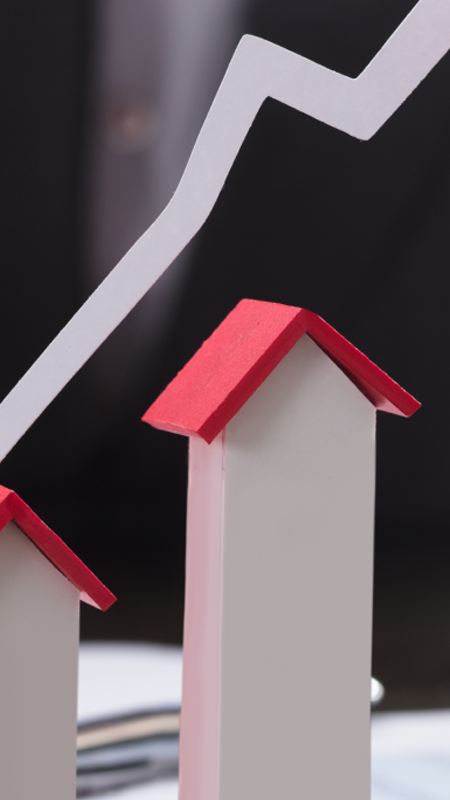 October 27, 2023
8 Best Places To Visit In Ajman
Are you looking for the best places to visit in ajman for your next vacation? You are at the right place! We have made a list of the most stunning sights in Ajman city that one must not miss seeing while exploring Ajman. So, buckle up as we explore the incredible tourist attractions in this rapidly developing Emirate!
Marvellous Places to Visit in Ajman
1. Etisalat Tower
A significant landmark to visit in Ajman is Etisalat Tower. It is a 17-story building topped with an enormous sphere. It possesses mosque-style components that make it stand out from other skyscrapers.
The pink and blue shades look stunning and the contemporary architecture underlines the growth of the Emirate. You will enjoy a lot discovering this architectural marvel. It is a perfect place for sightseeing and leisure.
2. Ajman Dhow Yard
It is perfect for cruising, boating and nature viewing. Situated at the Ajman Marina, the Ajman Dhow building yard stands as the largest Dhow construction yard globally.
It is a beautiful tourist spot in Ajman as it supplies a rare glance into the classic art of dhow making which is a wooden ship with one or more sails. These sails, called "lateen", are handmade and the clothes are diligently sewn to give agility and speed to the boat.
You can reach Ajman dhow yard in your vehicle or take a cab to Ajman marina towards the construction area. Dhows have changed the trading scene in Ajman which you can see by visiting this amazing place.
Visitors could meet veteran craftsmen here as they make dhows utilizing techniques and tools from years past. They also create fibreglass dhows employed in racing events.
Read More: Tips for Buying Property on Installment in Ajman
3. Ajman National Museum
It is among the famous museums in the United Arab Emirates and one of the notable locations to explore in Ajman. Located in Al Bustan, Ajman National Museum is situated in the Ajman Fort, among the oldest functioning complexes in the Emirates.
It is embellished with a few distinct traits such as its magnificent gateway safeguarded by two cannons, two wind towers and two watchtowers. The exhibits here showcase conventional local vibes, with dioramas of daily lifestyle plus a marvellous gallery focusing on archaeological discoveries from nearby areas that could appeal to history buffs.
4. Al Zorah Natural Reserve
It consists of a mangrove forest that contains birdlife and a tidal creek. Al Zorah Natural Reserve is a vibrant concealed gem of an ecosystem. Its gorgeous waters make it the best spot for eco-friendly water sports like kayaking and windsurfing. As for those not interested in the adventure, they could explore the wildlife while having their morning coffee with doughnuts from a hotel.
It is a globally recognized Ramsar Convention Wetland which holds about 60 species of birds such as the Greater Flamingo and some herons and egrets. The mangroves belong to the Avicennia marina species usually called the Grey Mangrove owing to their colour which is a result of their saltwater habitat.
5. Al Murabba Watchtower
It is Ajman's best place to visit and a significant location as it symbolizes the city's seafaring past. Developed in the 1930s to defend Ajman city and restored in 2000, Al Murabba Watchtower should top your list of sightseeing destinations in this city.
It is best for leisure and history and stands as a leading tourist attraction in the UAE. It has worked as the guardian of Ajman for more than 80 years. Authorized by the late Sheikh Rashid Bin Humaid Al Nuaimi, the Al Murabba watchtower is a main destination along the beautiful Corniche.
6. Ajman Marina
It is one of the newest buildings in Ajman and is ideal for romantic walks and leisure. Stretching over a kilometre, Ajman Marina is a palm-lined promenade and looks jaw-droppingly beautiful at night when you can stroll and have some food at the many restaurants and cafes. It's an ideal place to go for a memorable walk with your spouse and have a yummy dinner afterwards. It is near many 5-star beachfront hotels and Ajman Corniche.
It has a 1.5-kilometre boulevard that many jogging enthusiasts, cycling lovers and families visit daily. Ajman Marina boasts a yacht club, thirty commercial and residential complexes, hotels, leisure hubs, eateries, retail stores, offices and businesses along with a magnificent shopping centre.
It is a multi-purpose development with 300+ berths for gaming activities, numerous cafes and casual restaurants with an external seating arrangement and umbrella-shaded tables.
7. Masfout
If you have completed most of your list of things to do in Ajman and looking for a peaceful voyage to nourish your soul, head to Masfout. Surrounded by the Hajar mountains, this Ajman region is a famous tourist spot and is a remarkable place for hiking all day. The rocky landscape makes it a perfect location for picnics and mountain biking too.
Masfout is a 19th-century castle located towards the northern edge of the Hajar mountains. It features a gate and only two rooms but has safeguarded the area from raiders.
All in all, it is heaven for outdoor activities lovers and hiking buffs. Apart from being the favourite destination for hiking and off-road biking, this landlocked village is also the chosen holiday destination for families looking for an array of adventures and picturesque views.
If you live in the city centre, you can reach this popular tourist attraction in 90 minutes in your car as it's located near Hatta.
8. Ajman Corniche
Overlooking the Arabian Gulf, Ajman Corniche boasts 4 km of eateries, hotels and leisure facilities. It is one of the stunning tourist attractions to visit with your family when you want to rejuvenate your senses and replenish your soul with a coastal view.
Ajman Corniche holds events on weekends, and people visit to enjoy barbeques and picnics. It's an excellent tourist attraction for a family picnic and leisure walk. This community boasts many waterfront mid-rise and high-rise buildings with some of the most lavish apartments in Ajman. It is one of the famous locations for renting homes with 1-bed, 2-bed, and studio apartments.
It also has a couple of beautiful villas and is a highly developed location that provides its residents access to several facilities and amenities. It is among the most visited destinations in the UAE for tourists. Ajman Corniche also features multiple eateries, hotels, shopping centres, salons and gymnasiums.
Conclusion
You can find many beautiful tourist attractions to wind down and relax in Ajman with your family. Ajman is rapidly developing and the government is giving special attention to tourist spots as it wants to attract more visitors from inside and outside the country. Happy touring!
Subscribe to our newsletter