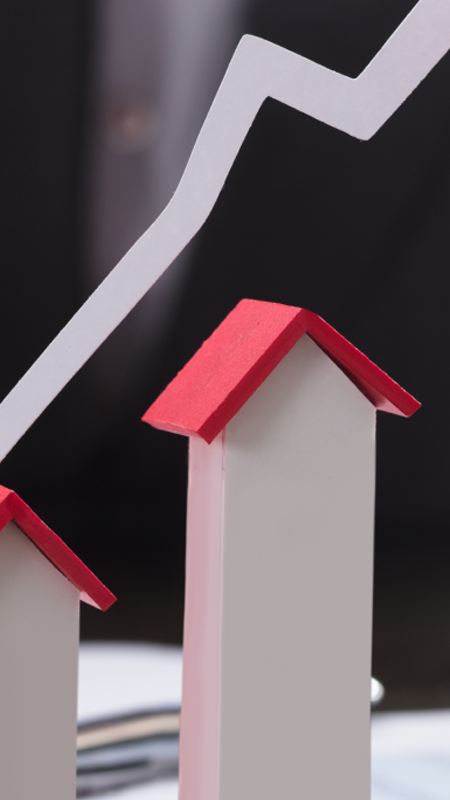 October 28, 2023
Apartment Living Redefined: Exceptional Amenities and Features
GJ Properties offers real estate projects in marvellous locations that are designed for functionality using exceptional construction practices and equip them with lifestyle-enhancing facilities. Our apartment complexes stand out from others for many reasons which we will discuss here. Join us to find out why GJ Properties' flats can be your perfect home!
Outstanding Amenities and Features of Our Apartment Complexes
1. Spectacular Location
Our apartment complexes are located in the ideal neighbourhoods of the city where you find serenity while still easily accessing facilities like stores, beaches, transport, green spaces, and libraries.
Our property development lets you easily access Dubai and Sharjah for people who may work a job or study in one of those cities.
You can find apartment complexes in a comparatively quiet area if you want to escape the hustle and bustle of city life. Or you may opt for a development located in the heart of Ajman to easily reach universities, business hubs and other important places without getting stuck in traffic for hours.
2. Life-Enhancing Amenities
Saunas, fitness centres, pools, and fundamental services like garbage disposal, mailboxes and lobbies are some amenities we offer if you live in our apartment complexes.
We believe in maintaining the health and wellness of the residents of our property developments so we foster sustainable and innovative spaces that encourage happiness.
You can enjoy one of our multi-sports facilities to keep yourself fit and healthy. Parking spaces are an essential part of each of our projects as we understand how hard it could be to spend time trying to find a place to park your car. And it can agitate your guests too.
Read More: Best Properties for Sale in Instalments in Ajman
3. Well-Equipped Gym
Fitness has become a part of the modern lifestyle and many people hit the gym daily. Commuting to your place from your workplace could be super tiring and overwhelming which leaves less energy in ourselves to then commute to a fitness center.
But what if a gym equipped with modern machines is right there below your home? It is a feature that adds real value to an apartment complex as you can go lift some weights or run a treadmill whenever you feel like it which is a huge relief.
4. Jogging Track and Parks
Are you a jogging lover who likes to pump some adrenaline in your veins by moving in the mornings? Our property development projects include jogging tracks for fitness buffs so that they don't need to commute to a place to jog but they can find it in their apartment building.
Our projects also include a park inside the building so that families can enjoy some time together where kids can swing, run or play. Greenery has a really good impact on our mental health and can soothe our senses and replenish our souls. So, if you are a nature lover, our apartments won't disappoint you.
5. Kids' Play Area
If you have little kids, then having a children's play space in your apartment building is essential to help you stay sane. Kids may become agitated if they get bored due to the lack of different and new activities.
In such a case, you can take them to the designated space for kids to play. Our children's play areas are spacious, and equipped with all the things to make them happy. They include an incredible, professionally planned and safe climbing structure with tons of parts to run through, climb up, hide in and hang on.
It also involves natural components to let kids link with nature and make spending time outside feel magical. They involve wooden climbing constructions and structures along with a natural playground surface such as bark or play chips and surrounding trees and shrubbery.
6. Rooftop Access
It is the most underrated feature in an apartment complex. When you visit an apartment, you might think it's not so important to have a rooftop where you can go and wind down in the evenings, but eventually, it is.
Having rooftop access means you can enjoy your time with friends at a cosy, serene spot, read some novels or sit back and chill on nights. Especially, it will become so enjoyable spending time on rooves once autumn starts and you can see leaves falling from the trees and get a sight of your area in the warm weather.
7. Brand-New Stainless Steel Appliances
Imagine you move into your new apartment and find a brand-new fridge, microwave, oven and other appliances — how cool is that? This feature is really sweet to have as you don't need to bring your old home appliances to your new home.
Your previous home may have mismatched appliances because you bought them at different times and possibly aren't from the same brand. So, our recommendation is to buy a flat in a property development which offers brand-new home appliances so that you can enjoy your squeaky clean appliances in your new apartment.
8. In-unit Washer/Dryer
Carrying laundry to and from a shared laundry space or laundromat is a headache. Many of us are tempted to leave our laundry piled up in the basket just because the job seems too challenging. If this sounds familiar, an in-unit washing machine can be your saviour.
You can't leave your clothes unattended for a long time, as someone can attempt to take the washer/dryer from you. But with in-unit machines, homeowners don't need to stress about that.
It allows you to wash clothes on your schedule and will know for sure what laundry has been in that machine before your things. It means if you toss your shirts in before the office — they will still be in there when you reach home.
Bottom Line
Having your own home is the dream of every person but getting to live a lavish lifestyle in Ajman on a budget is something not everyone can afford. The good part is that GJ Properties offers apartments on attractive payment plans with all the facilities and amenities to make your family's life easier and happier. Book your apartment today to start living a deluxe life!
Subscribe to our newsletter