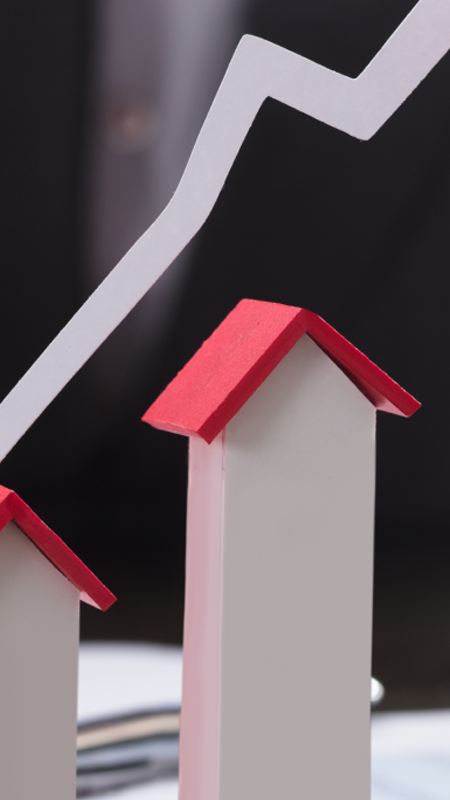 September 22, 2023
Tips for Buying Property on Installment in Ajman
We believe that luxury is everybody's right but lack of money stops many wanna-be property owners from buying their dream residential or commercial property.
Prices of lavish apartments in Ajman start from hundreds of thousands of Dirhams which can take a toll on the pockets of many.
You should look for property development that offers an easy installment plan. Here is some much-needed advice for all you property buyers looking for attractive payment plans. Enjoy!
Also Check: Why Ajman is the Hot Real Estate Market for Investors
Tips for Buying Property on Installment
1- Research is Must
The number one tip for purchasing an installment property is conducting in-depth research. You must know what are the current prices in your desired location/locations and what are the pros and cons of living there.
The internet can be your best friend in this regard but we recommend visiting the area and talking to the people living in the development you intend to buy a property in.
Ask them about their experience, whether they are satisfied with the installment plan, and the rules and regulations imposed by the administration of the project or landlord.
2- Compare Before You Sign the Contract
Compare the different payment plans offered by the property owners and opt for the most attractive one for your specific needs.
What is an attractive plan for purchasing property on sale in installments? One like the GJ Properties offer. We charge no interest or commission on the installments. The down payment is 5% and the buyer has to pay the rest of the amount over seven years. Isn't that amazing?
It is an affordable installment plan so, what are you waiting for? Check out our prime real estate projects now!
3- Educate Yourself with The Terms and Conditions of the Installment Plan
Many people find a great deal and the owner tells them to hurry as they have multiple candidates. Then they sign the agreement in excitement, only to find a term or condition they dislike afterward.
We all are told since childhood that never sign any paper before reading it. But, for property matters, you should not just glance over the document but thoroughly read it, understand it, and ask questions if something is not clear to you.
All the conditions of the installment plan should make sense to you such as the down payment amount, the payment plan's duration, any extra charges for missed or late payments, and the interest rate.
4- Find A Well-known Property Developer or Seller
By well-known, we mean someone who is known for their professionalism and for delivering on their promises. Sometimes, home buyers purchase from an unknown seller who makes problems for them later on.
These problems include not handing over the keys on the agreed-upon time, or breaching the contract's terms and conditions.
Eminent property development companies have a track record of sticking to their guns. Our website features client testimonials and reviews that demonstrate our vision to provide sustainable properties at affordable prices.
5- Understand the Legal Matters
Familiarize yourself with the Civil Code or the law of civil transactions of the UAE which plays a significant role in determining the obligations and rights under the law for purchasing property in the country.
Want to buy Apartments but don't know what know what to consider?
You must understand the laws imposed by the Ajman government especially if you are a foreigner or expatriate. For example, you should know whether your property ownership gives you freehold rights, Usufruct, or Musataha.
Let's understand them:
1- Freehold
It is the right to utilize, enjoy and occupy the property or land permanently.
2- Usufruct
It is the right to utilize, enjoy and occupy property or land owned by someone else for a specified period of not more than 99 years. The concept of Usufruct is similar to the idea of leasehold in British law.
3- Musataha
It is the right to develop on land for a particular duration not more than 50 years time period.
It's essential to consult a lawyer to comprehend the conditions of your property sale contract and ensure that you are out of the way of trouble should any conflict occur.
6- Select A Location
Where do you want to live, work (if it's commercial property), or invest in? Your decision will impact the quality of your life in the future. The best location for most people is, which is well-connected with important road links.
You can use a tool based on modern mapping technology that easily displays users the exact location of their desired property.
Location is one of the most important factor in buying a property in installments. Only accept an offer if the location is stunning and matches your requirements. The place wher you live can influence your well being and the total worth of your property.
7- Choose The Right Timings
Yes, timing also plays a role in deciding the best bet for purchasing a property on installments. Analyze the current market conditions. Is it going down or experiencing a boost nowadays?
Seasoned investors say the ideal time to buy or invest in a property is when people are selling. For example, in times of market recession, prices are low, and the installment plans and services offered by property owners is good.
Purchase an apartment when property owners are selling and sell real estate when prospects are buying.
8- Stay Informed
Information is everything when it comes to making wise decisions. Buying an installment property is a big decision so make it smartly.
You should keep abreast of the newest trends and news related to the property development you are interested in. Keeping tabs on happenings like handling over, balloting, possession, etc., is crucial.
Real estate agencies also provide various privileges including special waivers and disocunt offers to buyers. So, stay informed to earn such perks before others do.
Bottom Line
Life is too short to wait to have enough money to buy your dream property. Our economical payment plans allow you to move ahead, seal the deal and pay later.
By using the tips mentioned in this piece, you can buy a well-located property that suits your needs at affordable payment plans. Check out GJ Properties' stunning projects today to get the best deal!
Subscribe to our newsletter