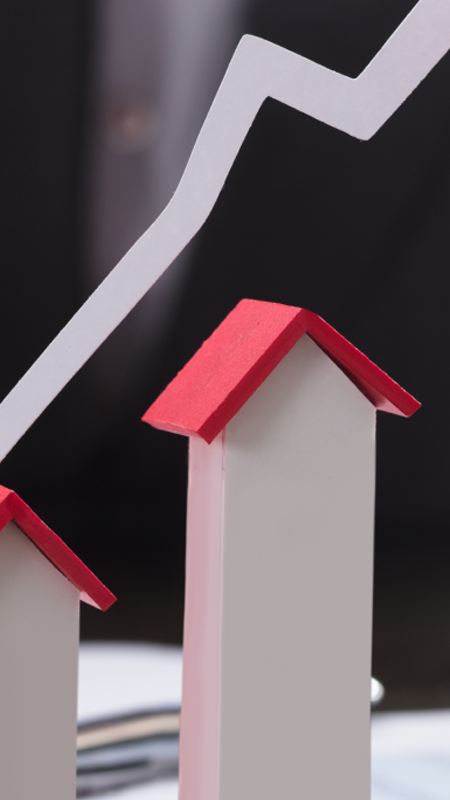 July 4, 2023
How to Purchase Property on A Mortgage in UAE?
Buying real estate in the UAE is a dream of many people, thanks to the country's booming property industry and potent investment opportunities. If you are among the people who want to make their mark in this thriving region, purchasing a property through a loan might be an ideal option.
It is why we have compiled this piece to guide you while you try to get a mortgage for your property in the UAE.
Can I Get A Property Mortgage in UAE?
Most people can get a mortgage in the United Arab Emirates as long as they can prove their income. Income can be from many sources, such as commission, salary, or rental income.
For People Living Outside the Country
If you live in another country but want to invest in the Emirates, you should meet specific criteria before getting a mortgage. You need to be working on your current employment for a minimum of half a year or 12 months, based on the area you are purchasing a property in and your lender's principles.
For Self-Employed People
Self-employed home buyers should have their own business for a minimum of two years. It's better if you already have a relationship with the lender because it will then understand your financial situation.
One big problem is that some financial institutions only approve borrowers who are employed in certain organizations. Applicants who work for a multi-national company, government department, or bank will easily get the loan.
If your company is less established or smaller, you may find it difficult to get a mortgage from some banks even if you fulfill their credit criteria.
For People with Non-Existent or Poor Credit History
It is essential to have a clean credit file to be eligible to get a home loan as banks often reject mortgage applications with non-existent or poor credit history.
We recommend you repair any issue in your credit file and analyze it before applying for a property mortgage. What if you have never had credit? You may get a credit card issued from your bank and pay its complete bills every month to establish a credit history.
What Type of Mortgage Do You Need?
There are two types of mortgages available in the UAE.
1- Fixed-Rate Mortgage
You can get a fixed-rate loan for about five years and even just for one year. But remember that the deal shifts to the lender's variable rate at the end of the fixed term.
Fixed-rate mortgages let borrowers have assurance about the amount of their reimbursements for a fixed length of time.
2- Variable-Rate Mortgage
Think about a variable-rate loan if interest rates seem likely to decrease. Terms are usually fixed at 25 years, and the mortgage will generally need to be compensated before the age of 70.
How Can I Apply for A Mortgage?
Here are the steps to follow to get a home loan in the UAE:
Choose between going to the bank directly or approaching a mortgage broker.
Conduct your research to recognize the appropriate type of loan for your conditions
Get an agreement in principle from the lender and request a letter offering proof of this
Choose an apt home or commercial unit that you can afford and offer a price point to the seller
Once the seller accepts your offer, pay the money to validate your sale and decide on a completion date
When the day comes, the bank will give the amount to the seller
Keep in mind that every bank, financial institution, or lender may ask for different documents to attach to your mortgage application but most of them might ask for these documents:
Your passport's copy
Evidence of residence in the Emirates and proof of your existing residence
Financial papers like proof of income, your tax return, or bank statements
Should I Approach A Mortgage Broker?
It's a good idea to take advice from a brokerage company or agent especially if you have no prior experience of taking a mortgage in the country. If you are seeking a mortgage in Dubai or Abu Dhabi, you can visit comparison websites to weigh up deals from multiple banks.
A mortgage broker can help you a lot if you are an expatriate in the UAE. They could help you understand the intricacies of the real estate market of the Emirate you are buying a property in and get the right deal for your situation.
Get An Agreement in Principle
Before you set out to visit different properties or their sites to choose the one you want to purchase, get pre-approved for a loan. Yes, you first need to select a bank and loan type and get an agreement of principle from them.
It helps you see how much you can afford so that you can shortlist the properties you visit. It can also help you get an interest rate lock on your mortgage loan if you choose a fixed-rate loan. It saves you from a possible elevation in mortgage rates in Dubai during your real estate search.
How do you get approved for an Approval in Principle (AIP)? The bank wants to assure that the borrower is credit-worthy. They assess their financial circumstances, like debts, assets, and income, and verify that you fulfill all their mortgage requirements and conditions.
The bank also set the maximum amount they can lend the borrower and for what kind of real estate.
Mortgage Costs in the UAE
When applying for a loan in the country, you need to pay 0.25% of the credit to register the mortgage. Your bank can also take a valuation fee and ask for mortgage protection insurance charges as well.
Bottom Line
We hope this article serves you as a helpful resource, arming you with the faith and knowledge to navigate the process of getting a mortgage in the Emirates. Just stay informed, be diligent, and exercise patience. We wish you good luck in your quest to buy a property in the UAE.
FAQs
1- Are there any lenders who offer mortgages in Dubai for ex-pats?
Yes. Here are a few organizations that offer mortgages for ex-pats in the Emirate.
HSBC is an international bank that gives loans to people with a minimum monthly income of AED 15,000.
Mashreq is a UAE-based bank that offers mortgages to expatriates with a monthly income of at least AED 15,000 at a value of up to AED 10 million.
Emirates NBD is a government lender in Dubai which gives loans of a maximum of AED 15 million.
2- How much money can I take for a mortgage in UAE?
You will need to deposit a minimum of 25% if you are an ex-pat purchasing a residential property of a maximum of AED 5 million. More pricey houses will need a deposit of a minimum of 35%.
3- Can I get a loan if I want to buy a property to rent it out?
Yes. You will need a buy-to-let loan which demands more down payment of about 40 to 50%.
Subscribe to our newsletter