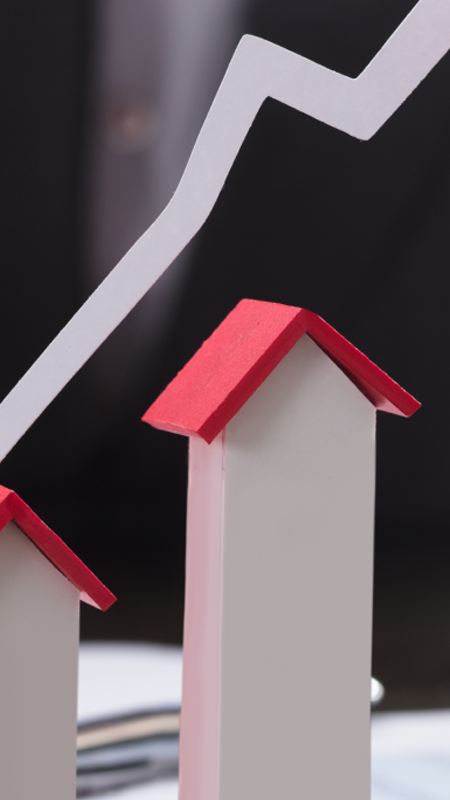 September 26, 2023
Renting VS. Owning an Apartment In UAE
Buying a property in Ajman can be a thrilling experience for anyone. Owning a house in Ajman nowadays is what many people dream of. However, deciding whether to buy or rent is a major decision that affects your financial condition, lifestyle, and personal goals. The option you choose is totally dependent on your lifestyle and financial situation. Both require a steady income in order to manage the payments and associated expenses. It may also require some maintenance efforts.
When deciding whether to buy or rent a home, one must weigh the benefits and drawbacks of each option. Some people find renting more advantageous than buying. Even though you don't get the money back that you put into renting, it could be a more satisfying option for some. Today's blog is for those people who struggle with the decision of whether to purchase or rent a property.
G J real estate and its highly experienced sales consultant team will assist and provide you with all the necessary information on this topic. The primary benefit of buying a property in the UAE is that you will actually own it. You are free to do whatever you want with it. However, there is another aspect to consider. Purchasing a home is usually the largest financial transaction in a person's life.
The benefits of buying a property in the UAE
There are many benefits to buying a property in UAE. Below are some of the most important benefits:
UAE is one of the safest countries in the world.
As a result, it is an excellent location for real estate investment.
Real estate at a reasonable price
Despite the UAE's richness and high standard of life, it is still feasible to find fairly priced properties in Ajman.
Long-term capital growth potential
Even though the UAE's economy is expected to shrink in the short term, it will continue to develop in the long term. This means that house values are expected to rise. You are welcome to ask from GJ real estate property consultant team about the market.
Excellent Rental Returns:
One of the main reasons for the interest of so many retired people in investing in a property in Ajman is the possibility of high rental returns. For some property investors, it reached up to a 12% rental income.
Top areas for buying a property in UAE
The design of homes, offices, public spaces, and communities by GJ real estate has a lasting impact on your sense of personal well-being. As a real estate, we aspire to design and build homes and commercial spaces that make a positive difference in the lives of our customers. In pursuit of our vision, we are committed to embracing the latest in construction technologies and minimizing the environmental impact of our business operations. Probably one of the top areas recommended for property investment in Ajman. It is the smallest of the seven emirates and is known for its scenic beauty and beautiful beaches. It is also a growing economy with numerous options for sightseeing such as museums, beach forts and shopping complexes.
The below locations are the best areas for buying a property in UAE:
Factors to consider before buying a property in UAE.
There are many factors you should take into consideration before buying a property in UAE
The neighbourhood and its surroundings:
There is an Arabic proverb saying, "The neighbour before the house and the companion before the road." Keep in mind that your property does not exist in a bubble. It is a part of a larger community in which you will live regularly. By keeping this in mind, you must select an area that meets your requirements before purchasing.
When it comes to buying a home, the lot is sometimes a concern. But, it should be at the top of investors' minds. It is the one aspect of a property that cannot be changed. Consider this: you could demolish a house and rebuild it from scratch, yet the lot would remain the same regardless of the alterations you make.
The age of the property: When it comes to buying a home, particularly the home you've been dreaming about your whole life, age is important. Buying older properties has advantages and disadvantages, so be aware of what you're getting into before accepting an offer.
This is not the most enjoyable thing to consider, especially when compared to improvements and aesthetics. However, if cost is not taken into account, your dream home may wind up being more of a source of anxiety and stress than a getaway.
To sum up, a house is more than four walls and a roof. It represents security and comfort for some people and status and accomplishment for others. Either looking for your dream house or just investing your money in a property purchase is much better than renting. However, buying requires a distinct set of considerations. The neighbourhood and its surrounding, lot location and size, the age of the property and comfortable costs are the main factors to consider before investing.
Subscribe to our newsletter