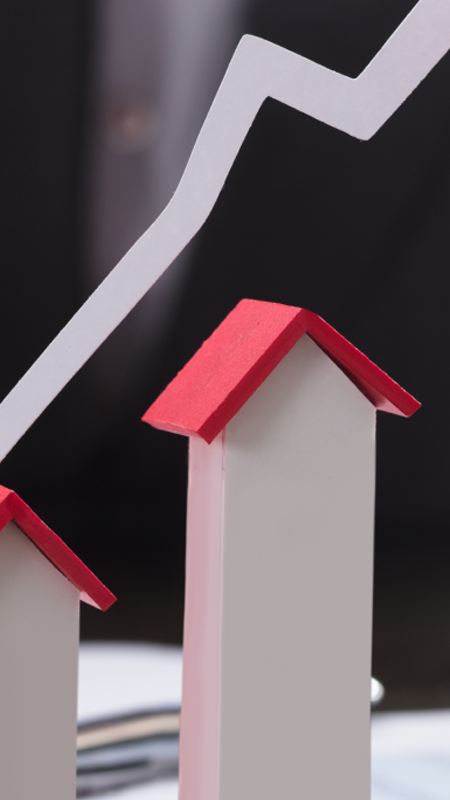 October 23, 2023
The Power of Ownership: Exploring the Benefits of Freehold Property
Real estate investment has long been a cornerstone of wealth building, and at the heart of it is the concept of property ownership. But not all property types offer the same advantages. In the realm of property ownership, freehold is often the gold standard, offering a suite of benefits that can be both financially and personally rewarding. Let's explore the compelling benefits of freehold property and why it's considered a powerhouse in the world of real estate.
Introduction to Freehold Ownership
Freehold property stands as a beacon of total control and perpetual ownership in the real estate world. Unlike its leasehold counterpart, a freehold offers the owner complete command without a ticking clock dictating its tenure. This foundational difference underpins the myriad advantages that we will delve into, unveiling the compelling reasons why freehold is often the preferred choice for savvy investors and homeowners alike.
Unveiling the Advantages of Freehold
The allure of freehold ownership is not without merit. The autonomy it grants is unparalleled, allowing owners to wield their property as they see fit, be it through renovation, reconstruction, or resale, without the need to seek external permissions or face restrictive covenants. This freedom is not just a matter of convenience; it's a driver of value, enabling owners to adapt and evolve their property in response to changing market demands and personal circumstances.
Why Freehold Reigns Supreme
Freehold property's intrinsic value is often higher than that of leasehold, primarily due to the indefinite ownership period it offers. This permanence is appealing to buyers looking for long-term stability and minimal restrictions. Investors particularly favor freehold for its potential to appreciate over time, unencumbered by lease expirations or renewals.
The Unique Benefits of Share of Freehold
Owning a share of freehold in a property, such as in a multi-tenancy building, combines the collaborative benefits of communal living with the autonomy of freehold. Shareholders enjoy the decision-making powers on building management while retaining the value appreciation aspects of sole ownership.
Economic Aspects of Freehold Properties
Freehold properties are not just homes or business spaces; they are significant assets. Their value is recognized by financial institutions, often facilitating easier access to funding and potentially higher loan-to-value ratios. Moreover, the long-term cost savings on ground rent and service charges, which are commonplace in leasehold agreements, make freehold an economically sound choice.
The Enduring Lifespan of Freehold Property
The concept of a 'useful life' typically doesn't apply to freehold property in the same way it does to leasehold. As long as the property is well-maintained, its lifespan is indefinite, allowing it to be passed down through generations, often increasing in value over time.
Weighing the Costs: Is Freehold More Expensive?
There is a common misconception that freehold properties are inherently more costly. While the initial purchase price may be higher, the long-term financial benefits can outweigh these upfront costs, especially when considering the lack of lease renewals and the potential for property appreciation.
Considering the Drawbacks of Freehold Ownership
No investment is without its drawbacks, and freehold ownership is no exception. The responsibilities of maintenance, repairs, and adherence to legal standards rest solely on the owner. This can present financial and logistical challenges that are not to be overlooked.
Freehold Property in Action: Real-world Examples
From residential estates that have been in families for generations to commercial properties that serve as cornerstones of business empires, freehold properties are the backbones of enduring legacies and thriving enterprises.
The Process of Selling Freehold Property
Selling a freehold property requires careful preparation to ensure legal compliance and to maximize its market value. The process can be complex, but with the right guidance, it can also be a highly rewarding financial decision.
Your Share in Freehold: Can You Sell It?
Yes, you can sell your share in a freehold property. The process can be more complex than selling a sole-ownership freehold due to the involvement of other shareholders, but it is certainly feasible and can be beneficial under the right circumstances.
Deciphering the Differences: Freehold Versus Leasehold
The choice between freehold and leasehold can have significant implications for property rights, ownership, and financial obligations. Understanding these differences is crucial in making an informed property investment decision.
Conclusion
The journey through the advantages of freehold property underscores its allure as a robust and flexible form of real estate investment. Whether for personal use or as part of a diversified investment portfolio, the benefits of freehold property are clear and compelling. Its power lies in the freedom it affords, the value it holds, and the legacy it can help create.
FAQs
What exactly does 'freehold' mean in property terms?

Freehold refers to the absolute ownership of the property and the land on which it stands, without any time limit on the length of that ownership.

Are there any ongoing costs associated with owning a freehold property?

While there are no leasehold charges, freehold owners are responsible for all maintenance and repair costs for their property.

Can freehold ownership ever be revoked or diminished?

Generally, freehold ownership is permanent and can only be revoked or diminished through legal processes such as eminent domain or if certain conditions in the title are violated.

How does freehold ownership affect property inheritance?

Freehold properties can be passed down to heirs, making them a part of your legacy and potentially increasing in value over generations.

Is it worth paying more for a freehold property?

While freehold properties may come with a higher initial price tag, the long-term benefits, including no leasehold fees and the potential for property appreciation, often make it a worthwhile investment.
Subscribe to our newsletter