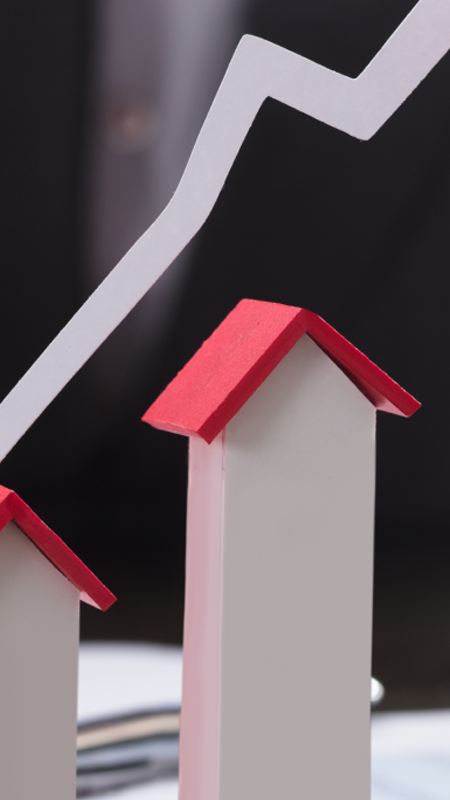 September 25, 2023
Ajman, The Best City to Invest In Real Estate 2023
The best time to invest or buy is right now if you've been looking to buy property in Ajman! In recent years, the market has grown significantly. Also, Ajman real estate is anticipated to keep expanding in 2023. Property prices are predicted to increase gradually, by 15 to 25 percent every year, as new supply is just now entering the market. The fresh supply will take a while to reach the market because there is still a huge demand for real estate in Ajman.
Ajman is a very well-liked choice for foreigners, locals, and other property investors when investing in the UAE real estate market. The Ajman authorities recently held a brainstorming session to examine the real estate sector's future and to produce various innovative ideas and solutions that would support and speed up the pace of real estate development in the Emirate. Participants included real estate development firms, real estate offices, and several department officials.
This department aims to give a structured approach to investigating the future of real estate in the Emirate of Ajman following the UAE Future Foresight mission to develop a nation with vision and flexibility, initiative, and practical and sustained proactive competence. In particular, in the real estate industry, which is seeing a qualitative jump and performing well, Ajman successfully developed a complete road map for the future and consolidated its achievements across all businesses.
 Investment Advantages in Ajman
The Emirate of Ajman is a notable location for investors due to the following factors:
A strategic position distinguishes the Emirate of Ajman, advanced facilities including roads, ports, and industrial zones, an environment supportive of investment, advantages of this system, and economic plans that stimulate economic growth.
The Emirate's government actively participates in trying to lead economic growth, establishing its path, vision, and goals, and offering the necessary resources.
Competitive operational costs and expenses draw investors, entrepreneurs, and project owners, encouraging them to launch their commercial, industrial, or agricultural activities.
According to a report published in 2018 by the authorities in Ajman, the emirate has experienced tremendous economic growth over the past five years, with its gross domestic product growing by 17% and around 3 billion dirhams.
Development of new projects
This attractive emirate is an excellent place to live and invest in the UAE due to all the qualities a progressive city should have. Anyone wishing to invest in houses should take advantage of Ajman's expanding real estate market. Due to its appealing costs when it comes to purchasing apartments in Ajman. The best and hot projects to buy and invest in Ajman are Al Ameera village, Gulfa Towers, Rose Tower, Gulf Tower, Lake Tower, Ajman Creek Towers, Conqueror Tower, and Oasis towers.
Free zone area
The UAE has many free zones across Dubai, Fujairah, Ajman, Ras al-Khaimah, Abu Dhabi, Sharjah, and Umm al-Quwain. Free zones may be broadly categorized as seaport-free zones, airport-free zones, and mainland-free zones. Free-trade zone freedoms are:
100% foreign ownership of the enterprise
100% import and export tax exemptions
100% return of investment and profits
Corporate tax freedoms for up to 50 years
No personal income taxes
Assistance with labor employment and supplementary provisional facilities, such as sponsorship and housing.
Each Free Zone is planned around at least one corporate industry categories and only offers licenses to organizations inside those categories. An independent Free Zone Authority (FZA) overseas each free zone and is the office responsible for giving FTZ working licenses and helping organizations with laying out their business in the FTZ.
Investors can either record a new business as a Free Zone Establishment (FZE) or establish an office or representative office of their existing parent company based within the UAE or abroad. An FZE is a limited liability business ruled by the guidelines and protocols of the Free Zone in which it is recognized. Except for getting nationality in the UAE, the Commercial Companies Law (CCL) provisions do not apply to FZEs, providing that the Free Zones have special requirements regulating such firms.
A few Free Zones in UAE offer Dual Business Licenses for investors. It will permit them to do business in the Free Zone and the mainland UAE using the same business license. For Example, Sharjah Publishing City Free Trade Zone offers a Dual License for the investors allowing them to provide services in the mainland and Free Zone together quickly. The following free zones are notable in Ajman;
Ajman Free Zone
Ajman Media City Free Zone
Growth in Tourism
Tourism and real estate equally influence one another directly or indirectly. For example, the presence of many tourist facilities in an area directly upsurges the prices of different properties in the area, affecting the social level of residents of a particular geographical location in the future.
Ajman attracted 237,000 visitors in the first five months of 2022
Hotel occupancy rates in the emirate reach 65 percent during April-May.
The developing traveler inflow has helped the lodging business in the emirate to enlist empowering figures in the initial five months of 2022, with the number of hotel visitors totaling 373,000 for the rest of May.
Hotel inhabitance rates in the emirate arrived at 65% during April-May 2022.
Traveler numbers are supposed to rise throughout the late spring period, particularly with the beginning of the Christmas season and summer tours.
Subscribe to our newsletter