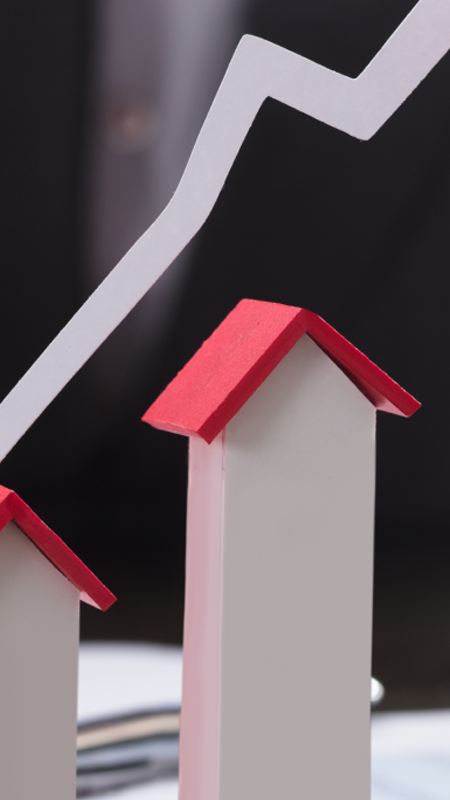 August 21, 2023
The Future of Smart Homes in The UAE
Welcome to our blog on the future of smart homes in the UAE. A smart home is a house that is equipped with systems and gadgets that homeowners could manage, oversee and automate through a central control interface, usually a smart device.
Smart homes are a relatively new technology but have gained quite a traction in recent years across the world, and ajman is no exception.
Let's look at how smart homes in ajman will evolve in the coming years.
Goods and Bads of Smart Home Technology
In a smart home, devices, systems, and appliances are linked through the internet, which users can handle from anywhere if they have internet access. You can control things from a distant place or via voice commands like temperature, security access, home theatre, and lighting.
These facilities increase comfort and boost security. Undoubtedly, this type of home will be a dream for any homeowner. Families like this technology due to its cost efficiency and ease.
Smart home systems may have some bugs and risks associated with them. Users must usually select between hard-wired or wireless systems to develop such an atmosphere.
The smart home software depends largely on house appliances, devices, and systems with wireless connections linked to the Wi-Fi internet.
More modern buildings in Ajman are integrating house automation systems or domotics. The technology offers various perks like safety, power saving, accessibility, and relief by allowing people to tackle their smart systems with a smart home application on a mobile phone or other linked gadget.
Read More: Ajman Popular Areas to Buy Properties in 2023
The Future of Smart Homes
Technology keeps evolving and improving. Smart homes are more sophisticated today than they had been 10 years ago and the same will happen in the next 10 years.
In 2033, smart home technology will be more effective, quick, easy, and functional than it is today. Smart homes might involve these technologies in the future:
Artificial Intelligence Integration
AI is the striving of technology to think like people. More smart homes in the future will have artificial intelligence incorporated into their technology.
AI technology enables natural language processing and speaking to voice assistants like Alexa conversationally. Artificial Intelligence will become more prevalent during the next ten years.
It will aid smart homes perform more jobs than men used to do. For instance, AI will set up smart home routines, freeing users from having to set them up manually.
The smart home system will use AI to remember information about the homeowners' routines, such as when they arrive home, their times of sleeping and watching TV, etc.
It may change the house temperature, turn on the television and line up the users' favorite shows.
Improved Technology
Smart home systems of today tend to have errors, technical restrictions, and lags. There is a need to enhance chatting with virtual assistants. Alexa, for example, sometimes replies to commands, "Sorry, I don't know that."
Amazon Fire Stick takes a long time to load and be ready to function. Tech experts have been working to solve these glitches to boost performance, trustworthiness, power, speed, and connectivity in smart home technology.
In the future, smart homes will work more efficiently with non-existent internet breakdowns and superbly performing virtual assistant technologies. Alexa will understand the command after you tell it once.
The CCTV camera will view each corner of a room even if it's dark, and video streaming gadgets will immediately stream movies and shows.
Better Security
Security has been always one of the biggest consumer concerns when it comes to any technology, including smart homes. Tech companies now develop sophisticated security software that often takes access from us to our own technologies.
The future smart homes will have tighter security thanks to artificial intelligence. The protection systems will identify users like they could identify their family and friends — by voice and view. Or they will identify them after a swift analysis of their DNA signature.
The smart home technology, after 10 to 15 years, won't need homeowners to memorize passwords or require one-time passcode, multi-factor authentication, or tapping all the squares in a picture that involve a crosswalk.
Video and Audio Interactivity
Working and entertaining yourself will be easier in the future with smart homes. Many people have been working remotely after Covid-19. Smart homes might have spaces designed for entertainment, work-from-home and collaboration.
Large-screen TV resolution will be difficult to tell apart from reality. Video and audio will incorporate holograms of users and their co-workers as though present in the same session during meetings on Zoom or other video-conferencing applications.
Bottom Line
Smart home technology is highly facilitating, eco-friendly and cost-effective, which means it has a bright future. ajman is always in the lead when it comes to any technology, and smart homes are no exception. ajman's real estate market will get significantly affected by the rise of this technology. More people will prefer to live in smart homes in the years to come.
Subscribe to our newsletter