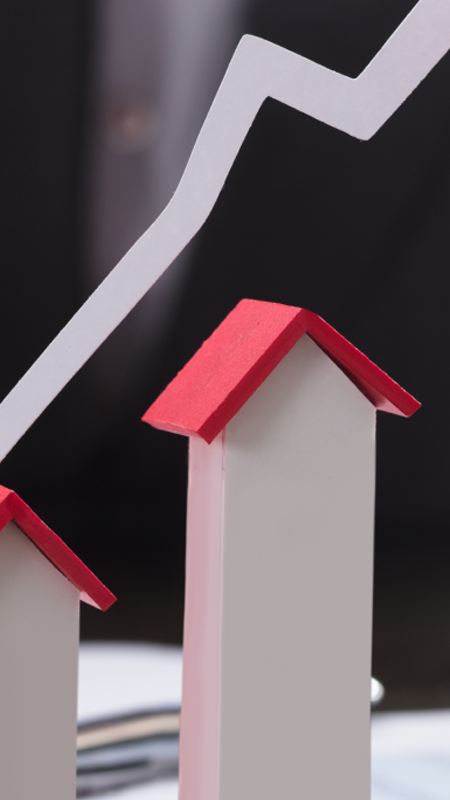 September 14, 2022
Why do foreign investors flock to the UAE's real estate market?
The UAE is considered as one of the few countries in the world with an innovative and robust economy, a relatively low crime rate, a high safety level, no income taxes, and 100% foreign ownership in major businesses. UAE residents enjoy peace and stability, excellent facilities, and luxury with affordable pricing.
Real estate investors perceive UAE as a gold mine. Indeed, there has been a massive increase in the number of foreigners investing in UAE real estate, notably from European countries, India, China, and Canada. The overgrowing number of Russian investors is also noticeable because of the armed fight in that area of the world.
This blog will shed light on the driving factor for investing in UAE Real Estate. We will also clarify why foreigners like the real estate market in the UAE. If you are looking for off-plan properties in Ajman GJ real estate Sales consultants team will guide you during your trip for a safe and fruitful investment.
1-Stability in the economy
UAE benefits significantly from its diverse and stable economy, and with cash earned from tourism to trading, it is attracting more foreign property investors than ever before.
Moreover, the UAE economy is on track to register its most remarkable capital growth since 2011, thanks to a jump in oil production and prices and an increase in non-oil GDP.
In contrast, foreign investors, mainly Europeans, have taken advantage of the situation to protect their wealth from the failing domestic economy, mainly due to the Russia-Ukraine conflict. As a result, the Euro recently fell below equilibrium, encouraging foreign, primarily European, investors to deposit their money.
Ajman enjoys an ideal location combined with excellent infrastructure. It has become a preferred option for many citizens and foreigners. Consequently, investors are attracted to invest in Ajman real estate.
Furthermore, the region is perceived as heaven during recessions because the UAE dirham is linked to the dollar. This explains why European investors ruled the UAE real estate market in the year's first half. However, significant demand is coming from Russia and its neighbouring nations, as wealthy Russians fly to UAE to avoid the severe sanctions imposed on them.
2-Visas for Flexible Residency
The golden visa is one of the critical game-changing factors that influenced the UAE real estate market. Foreign property owners can now get a long-term golden visa more efficiently than ever, encouraging even more real estate investments in UAE.
The more flexible golden visas, first issued in 2020, permit foreigners a 10-year residency without a national sponsor and 100% ownership of their company in the UAE. In addition, the golden visa is available to foreign people with a minimum real estate investment of AED 1,000,000 in UAE, provided the property is ready to move into and is not under a mortgage.
Moreover, foreign buyers investing in property in the UAE can earn the golden visa directly from real estate developers, who will benefit from the program as demand develops. Overall, the UAE's newly modified golden visa law is a timely initiative encouraging foreign property investors. It is expected to persuade overseas buyers to invest in UAE in the coming years.
3- A big and powerful architecture
The UAE's architecture is among the most advanced in the world. Besides, UAE invested in the appropriate tools, from transportation to electricity and telecommunications, as well as green energy. The sight of flowers blooming on the roadside impresses first-time visitors to
the UAE – since it is a desert. The UAE also possesses one of the most advanced land, sea, and air transportation networks and unrivalled internet service, often ranked first in the world regarding mobile network speed. "Smart government" programs facilitate increased ease of doing business, a metric in which the UAE consistently leads the Middle East.
4-No Income Taxes
Individuals are not subject to income tax. The UAE has over 40 "free zone" zones that include a variety of businesses, such as finance, industry, automobiles, aircraft, and commodities. Foreign investors can benefit from free zones' tax breaks and 100% ownership. Customs regulations are straightforward, with tariffs ranging from 0% to 5%.
5-Excellent neighbourhood
The UAE has many excellent neighbourhoods for foreign workers. For example, there
are respectable, low-cost communities in Ajman, such as Al Rashida, with easy access to family-friendly recreation and luxurious towers like Oasis Towers with superb sea views.
Neighbourhood parks abound, as do community centres and shopping malls. As a result, people are spoiled with choices with a wide range of outdoor activities. Most residential areas are within a 15-minute to 1-hour drive of stunning white-sand beaches. There are excellent restaurants with varied, rich menus. All the mentioned features attract to invest in Ajman real estate.
6-Tolerant and energetic society
The UAE is an open society with a mixed population in terms of culture and religion. The Ministry of Tolerance in the country actively promotes this principle. The UAE reduced the workweek from five to four and a half days. Weekends were changed from Friday-Saturday to Saturday-Sunday, in line with the rest of the world. The change will effectively coordinate the country with global markets.
Bottom line:
To conclude, UAE is an appealing country for real estate investments for diverse reasons, including high quality of life, tax advantages, and stability in the economy. Many Foreign investors consider the UAE real estate market a paradise for investment.
Subscribe to our newsletter