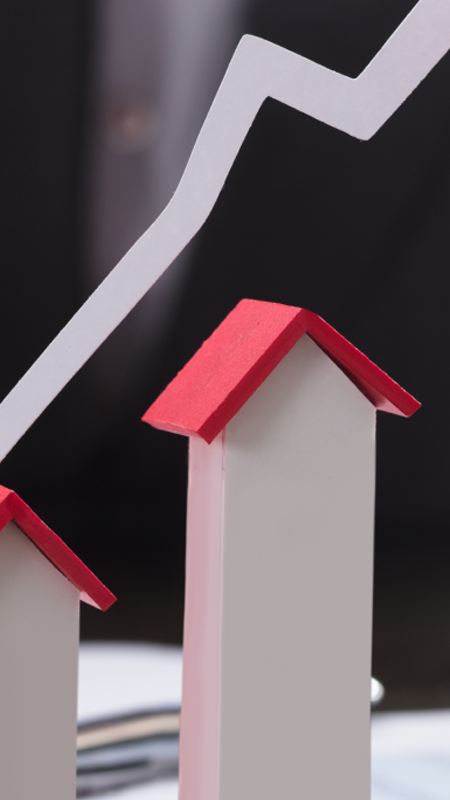 July 26, 2023
What Helps to Sell Your Property Fast in Ajman?
Selling a property in Ajman can become a daunting task if you are in a hurry. It could be because you are leaving the city/country and want to complete the process in your presence or you urgently need money.
There may be other reasons but the point is you can sell your property fast in Ajman by acting on some expert tips.
Let's dive in:
How to Sell Property in Ajman
1.    Know the Worth of Your Property
Consult two or more real estate agents to know the current market price of your property. Ask them to visit the real estate unit to analyze its location, any renovations, and condition.
The real estate agency should have experience and expertise working in your neighborhood and possess comparable proof of similar units that have recently sold and the cost they were sold for.
2.    A Trusted Real Estate Agent Is A Blessing
The property agent's visit to value your property is a great time to inquire them how they intend to secure a fast sale at the best price possible.
Check the comparable evidence provided by each agent to recognize the most active one as well as their online presence. Trust between you and the agent is the most important because you will be collaborating to sell the property.
3.    Make Your Property Presentable
People visit multiple properties before deciding to buy one of them. Selling an apartment in Ajman in less time demands you prepare the unit for buyers' eyes.
You don't necessarily need to spend a fortune on it, doing some finetuning is usually enough.
If the apartment is empty, deep clean and paint it before showing it to anybody for sale. If you are living inside it, tidy it up, and ensure fresh odor and plentiful sunlight flowing in.
4.    Get All Documents Ready
You should ask your real estate agency about the requisite documents and prepare them to avoid delays. If you have remodeled or renovated your home significantly, get all the necessary NOCs (no objection certificates) from the right organizations.
Remember these papers are necessary to complete the money transfer after the sale and their absence may lead to long delays.
Also, you must have the original title deed if you didn't buy your property on the mortgage. A copy will not be accepted at the time of ownership transfer. Loss of the original title deed requires you to apply for a new one which will take a month.
Read More: Ajman Real Estate FreeHold Law
5.    A Pricing and Marketing Strategy Can Make All the Difference
Selling a property in Ajman quickly at the best possible price requires a proper marketing strategy.
Placing your real estate unit for sale in the market should be conducted in the right way. Capture beautiful images of the place, a video, and a property description that can sell.
Your agent can help you in making a pricing strategy because they know the prices at which similar units have sold recently. Set your apartment's listing price at that price or no more than 5% higher to let negotiations.
Before you launch your home on listing websites, the property agency should have a collection of prospective customers at hand, who have submitted their information and whose preferences align with your property.
You should communicate with them all and ask them to come to a pre-launch open house event.
6.    Your Property Should Be Accessible at Most Times
Real estate professionals work extra hours to sell real estate units. They typically conduct viewings in the late evening, and early morning, and over Saturdays and Sundays.
If you have time constraints, you should allow buyers to visit your property easily during various times of the day and keep it clean, and looking fresh all the time.
Your home's front, such as the porch and front lawn should also look pleasing to the eye. Ask your agent to reach out before the potential buyer does, open all the blinds or curtains, and turn on the lights to foster an inviting atmosphere from front to end.
7.    Be Willing to Negotiate According to Market Prices
You can only estimate your property's valuation even after considering comparable evidence of similar properties. The market is the actual demonstrator of the right worth of the real estate unit. The price may vary depending on various facets.
Now, what should you do if ten days passed by, but your property hasn't sold or attracted a single offer? Work with the agent to decrease the unit's value to a figure that can garner more interest.
We recommend you reduce the price to 5% at a minimum, but there is no hard-and-fast rule. The other option is to throw some bucks into renovating your home you want to sell.
But as you need to make a rapid sale, this alternative may not be practical because renovation will increase the time required to complete the sale.
By keeping in mind this advice, we are sure you will sell your property in no time at the best price possible. These tips are not just helpful in faster property sales in Ajman or the UAE but they are applied all over the world for the same purpose.
Subscribe to our newsletter