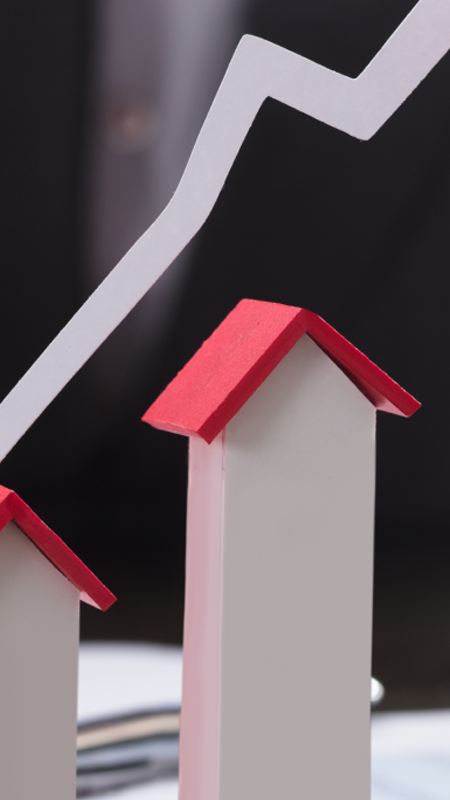 May 25, 2023
Top Property Listing Portals in UAE
The United Arab Emirates is one of the countries where people from all over the world want to relocate for all the right reasons.
After all, UAE's economy is one of the strongest in the world. The government provides safety, healthcare, and other facilities to maintain the quality of life for its citizens. Top it with its tax-beneficial policies, and it becomes a paradise for expatriates and foreign investors.
If you want to buy property in Ajman, you should know about the country's top property listing websites. Keep reading to explore the leading property listing portals in the UAE.
Top 5 Property Listing Portals in UAE
1- Kredium
It is a fintech/proptech company that offers property and mortgage services focusing on well-off buyers and cross-border real estate buying in the UAE, USA, and Serbia.
Its listings feature properties across Dubai, and the company works with all prominent property development companies in the UAE. Kredium directly communicates with each property manager, unlike some other property listing portals, which fetch data from real estate agents.
It means the property information that Krdeium provides is most up to dated and first-hand, whether it is about new launches or the availability of apartments.
Customers can filter homes for sale by the number of bathrooms/bedrooms, price, real estate type, size, completion status, amenities, location, and the property development company.
Kredium also supplies particular details on available units in each project. Every listing shows the price in various currencies, the number of bedrooms, and the unit size in meters or square feet.
2- Dubizzle
Dubizzle offers various services, such as used vehicles, employment opportunities, classifieds, and property listings. They are an extension of EMPG company like Bayut and provides services worldwide.
Dubizzle publishes listings for commercial and residential properties for rent and sale in all seven Emirates of the UAE. Most real estate listings on this platform are posted by real estate companies, but you can search only listings published by developers, landlords, and individual agents.
Dubizzle also lists several units for sale within the same complex or individual piece of land for sale, rooms to rent, or short-term rental properties (daily and monthly).
Prospects can look for verified listings or gain extra details such as a 360 tour or a walkthrough video. The available filters on property listings are property type, number of bathrooms/bedrooms, amenities, price, and size.
The platform also fetches information about the property's past transactions and building data from the DLD or Dubai Land Department.
3- Property Finder
Launched in 2005, Property Finder is a property listing portal in the UAE, Saudi Arabia, Bahrain, Qatar, Egypt, and Turkey. Its listings include residential and commercial land for sale and rent across all seven Emirates in the UAE.
Property Finder lets customers search for real estate land by the number of bathrooms/bedrooms, completion status(ready to move in or under construction, property type, size, amenities, and price.
Different real estate companies in the country order their agents to list their properties on this portal. These companies allocate some agents as SuperAgent, considered as having accurate real estate listings and a super fast response time.
They also have some verified listings meaning they have authenticated the papers regarding the units' prices and locations. These property listings are more trustable in terms of accuracy.
4- Bayut
Bayut is UAE's leading property listing website, allowing customers to combine landlords, investors, brokers, tenants, and sellers on one platform since 2008. Bayut is the child or real estate giant EMPG (Emerging Markets Property Group) which also lists properties in Saudi Arabia, Pakistan, Philippines, Jordon, Morocco, Thailand, Indonesia, Mexico, and Bangladesh.
Bayut lists commercial and residential properties from all over the Emirates in the UAE. You can hunt real estate land to rent or purchase and filter by property type, completion status, number of bathrooms/bedrooms, size, and price.
Their Search 2.0 feature lets you look for real estate lands at a particular drive time to one or two of your preferred locations, like your kids' school or office.
Also, Bayut's control team verifies property listings and then labels them as TruCheck to show the extra reliability of those properties to people who may be interested in them. The platform also posts floor plan information with some of their property listings.
5- Propsearch
Launched in 2015, Propsearch is one of the top property listing portals in Dubai, UAE, which displays rental and for-sale properties across the city's best locations.
Their commercial property offerings include retail stores and offices for both sale and lease, property for sale, and warehouses for lease.
Just like other property listing platforms on this list, Propsearch offers properties from the reference of different real estate companies.
Users can opt for their preferred completion status where they find units developed in the last couple of years as well as under construction, off-plan, and nearing completion projects.
The property listing portal offers WalkTime and DriveTime searches to let people filter according to a specific distance of the property from bus stations and schools.
Bottom Line
Technology has made everything easier and the same goes for property searches. Thanks to the property listing portals, tenants and buyers can find accurate details of different properties in their desired location sitting inside their homes.
Bayut, Propsearch, Kredium, Dubizzle, and Property Finder are the most trusted property listing portals that post properties from across the UAE. We hope our help will make you a property owner or renter real quick. Happy Property Searching!
Subscribe to our newsletter