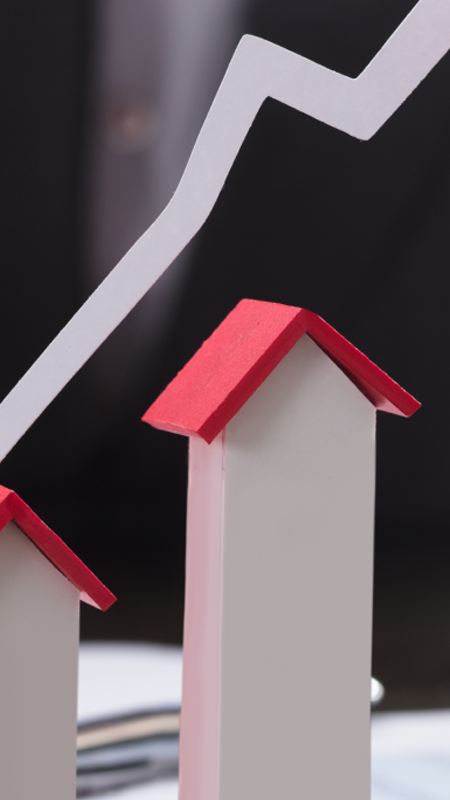 July 4, 2023
The Latest Trends in Waterfront Living
Who doesn't want to wake up to stunning views of the water and the tranquility of nature's marvels? This is why waterfront developments are highly desirable among homeowners.
For this reason, we decided to put together the latest trends in waterfront property developments for our readers who want to buy one as a permanent residence, a vacation home, or an investment property.
What are Waterfront Properties?
A waterfront property is a property that is situated along the side of a body of water like a sea, river, pond, or lake. These real estate units provide direct access and closeness to the water and a distinct and picturesque living experience.
Waterfront developments often feature beautiful views, serene surroundings, and the chance to enjoy several weather-related activities like fishing, boating, or simply seeing the natural environment.
Whether it's a lavish beachfront house or a comfortable lakeside villa, waterfront communities boast a lifestyle that merges the allure of nature with the warmth of home.
The Latest Trends in Waterfront Living
1- Sustainable Design
Most waterfront developments in recent times have been made with sustainable design practices as people are gaining environmental education. Property developers now add traits like power-efficient construction, renewable energy sources, environment-friendly materials, and water-saving technologies.
Ajman Creek Towers flats are a great example of sustainable design practices being used in a waterfront residential community.
2- Outdoor Living Spaces
Waterfront real estate projects mostly incorporate outdoor living spaces to let the residents enjoy the splendid views and rooftop terraces, complete with cozy seating areas, fire pits, dining spaces, and outdoor kitchens.
Ajman Creek Towers also feature outdoor spaces in its developments so that the apartment inhabitants can enjoy the view of the water without any blocks.
3- Boating Facilities and Private Docks
Waterfront projects are known for the water-based activities they offer. Nowadays people want a waterfront home with access to marinas or private docks to make the most of recreational activities such as fishing, boating, and water sports.
4- Floor-to-Ceiling Windows
Floor-to-ceiling windows are another modern trend in waterfront units. People love to have such windows in their water-facing homes to enjoy an unblocked view of the water.
These windows maximize sunlight and develop a smooth indoor-outdoor connection.
5- Resort-Inspired Amenities
Waterfront projects often boast resort-style facilities such as swimming pools, fitness centers, spas, parks, promenades, and community gathering spaces.
These amenities ensure the residents enjoy the amenities one finds only in resorts. They improve the inhabitants' overall living experience.
Ajman Creek Towers boasts a shared swimming pool, a well-equipped gymnasium, a park, and a children's play area.
6- Closeness to Urban Centers
Humans have a weird tendency of wanting to live in a serene space but also stay close to city centers. So, many property developers build their waterfront projects in the middle of the city or at least close to the main access points to transportation and schools. Ajman Creek Towers offer easy access to Dubai and Sharjah to its residents.
7- Smart Home Technology
The usage of smart home technology has become more common in waterfront communities. House automation systems that manage temperature, security, lighting, and entertainment may be found in multiple waterfront units.
Also, remote control and monitoring systems for docks and watercraft are trending in waterfront properties.
8- Luxury Features
Waterfront real estate now boasts opulent finishes and expensive materials. High-end appliances, custom shelving, top-quality flooring, and designer fixtures are the latest trends in these developments, serving people seeking a lavish living experience.
Ajman Creek Towers apartments have well-planned interiors, spacious bathrooms, central A/C, and fitted kitchens.
9- Community Engagement
These real estate properties offer several amenities developed to improve the inhabitants' lifestyles. They can include waterfront gardens, private beaches, jogging trails, spas, cafes, gyms, and restaurants. These facilities foster a friendly and vibrant community.
10- Mixed-Use Development
Some developers are building units that fuse commercial, residential, and recreational areas. This combination develops a dynamic atmosphere where people can work, play and live near water. It usually involves hotels, cultural spots, retail stores, and workplaces.
Ajman Creek Towers is a mixed-use development with commercial space on the ground floor and 1 and 2-bedroom apartments on the upper floors.
11- A Focus on Well Being
Waterfront living encourages an active and healthy lifestyle. Property builders are adding wellness-focused traits into their developments like spa facilities, yoga studios, fitness centers, and access to recreational facilities such as paddleboarding, sailing, and kayaking.
Bottom Line
To sum it up, waterfront developments are a sought-after choice for home buyers as they give a unique amalgam of natural beauty, tranquil atmosphere, and recreational facilities.
The latest trends in waterfront living display an increasing focus on sustainability, smart home systems, outdoor living spaces, and exclusive access to marinas and docks.
Property development companies are developing mixed-use projects that incorporate commercial, residential, and recreational spaces while also emphasizing health-focused facilities.
Whether it's a lakeside retreat, seashore oasis, or a riverfront apartment, waterfront living provides a lifestyle that mixes the serenity of nature with contemporary facilities and incessant opportunities for peace and entertainment.
Subscribe to our newsletter