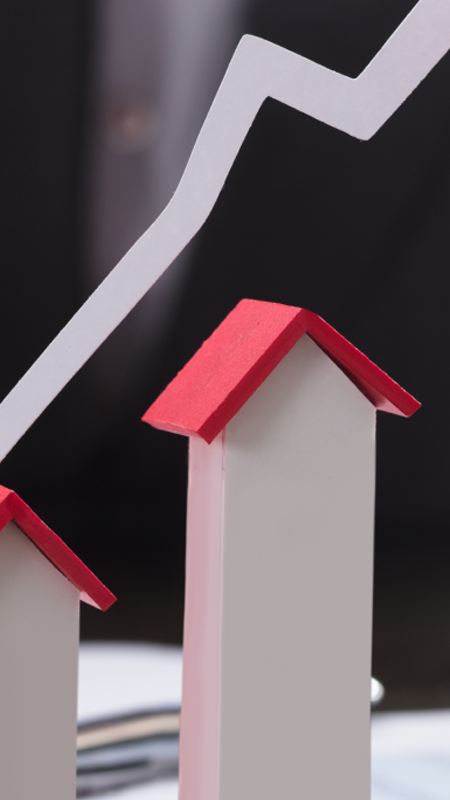 August 24, 2022
Paving Ways to Greener UAE with Sustainable Construction
Nowadays, a persistent emphasis on sustainability with the environment and energy conservation is becoming top-of-mind thinking in all sectors. The construction sector, which by definition is one of the most significant users of natural resources, has long fought for environmental protection and sustainable development. As a result, green building investments are increasing. Overall, the building industry is moving on a more sustainable path. Green building saves money and resources in addition to providing various advantages. Furthermore, the construction industry has a considerable impact on the environment, from energy usage to gas emissions.
In this blog, we will explain what is sustainable construction, its different types, and the methods and benefits of sustainable construction in UAE. We will also shed light on the multiple challenges faced in sustainable construction and its environmental impact.
As a fast-growing real estate developer in Ajman, UAE, GJ real estate is committed to incorporating sustainable practices in our building design and construction programs. Sustainable construction is a journey, and we can honestly state that we are in the early stages of a long-term process. However, our goal is to become one of the top developers of sustainable buildings in the next decade.
What is sustainable construction?
Sustainable construction is constructing a healthy environment based on environmental principles. The objective is to reduce the industry's ecological effects by employing sustainable development methods, increasing energy efficiency, and adopting green technologies. Many different economic sectors are working to be more sustainable; the construction industry is very distinct as it has the potential to influence how these practices are implemented dramatically. This is due to the industry's significant consumption of materials and energy.
The building and construction industry produces 39% of the global CO2 emissions. The operational emissions are utilized to cool, heat, and light buildings. It represents 28% of the total emissions. Moreover, 11% of the carbon is "upfront" carbon related to materials and construction procedures throughout the building's construction. These alarming statistics demonstrate that green building is more vital than ever.
One of the most prominent and recent examples of sustainable fabrication is Dubai World Expo 2020, UAE. It is one of the newest green building initiatives.
Dubai Expo 2020 was a role model for other projects and developers as an environmentally responsible development. The message was delivered to the whole world in the best way possible through the Sustainability Pavilion built for Expo 2020 and the sustainability requirements they followed during the construction stages. As a result, Dubai Expo 2020 is paving the way to a greener UAE.
Types of sustainable construction:
Construction techniques, resources, and practices have developed over time. As a result, new sustainable construction solutions have emerged with greater interest in sustainability and energy saving. A sustainable building comprises two components; the materials used and the procedures employed.
The materials used in construction are one of the best ways to apply sustainability. We need a new generation of more robust, lighter, and more sustainable building materials with the potential to solve many industries' challenges to push current practices to be more sustainable.
These materials help to preserve the environment by decreasing the carbon footprint of the buildings which utilize them. Moreover, they promise a cleaner Earth and a more sustainable future while being more aesthetically pleasing and efficient. They are sustainable materials like Bamboo, recycled plastic, and laminated timber.
Methods of Sustainable Construction:
There are several methods of sustainable construction. GJ real estate is seeking the most efficient ways to make its buildings more sustainable.
One of the most effective methods to develop a highly sustainable construction project is to include sustainability at the beginning of the planning and design process. At this stage, services such as CxA commissioning and Iterative Energy Modelling can be used. This will contribute to the development of greener projects from the outset, reducing the need for later rework.
Using non-toxic and environment-friendly building materials
Using non-toxic materials is beneficial for both the environment and human beings. Natural materials that have not been heavily processed are the most outstanding solutions. These materials should not contain any chemicals that can emit harmful gases.
Resource conservation and reuse
One of the primary financial advantages of green building projects is the little use of resources as compared to standard types of construction. Sustainable construction projects use fewer resources while reusing the existing resources.
This can involve limiting resource use during the construction process. However, it also implies that buildings are planned so that they might be adapted, disassembled, and reused.
Waste control is an essential element of sustainable creation projects. It involves eliminating and decreasing waste and reusing items that would otherwise be discarded. Therefore, waste reduction, recycling, and reuse are crucial aspects in managing waste for sustainable building projects. In short, it encourages the 3Rs; Reduce, Reuse, and Recycle.
The Benefits of Sustainable Construction:
The post-Covid period reinforced the demand for sustainable construction and green buildings as consumers realized the gravity of health issues due to the pandemic and its considerable impact on human life. However, sustainable building isn't only beneficial for the environment. There are several advantages to using eco-friendly methods in the construction sector, including:
Green architecture reduces the use of materials in structures. Buildings can save 5 to 20% on energy expenses by implementing energy-efficient solutions and maintenance initiatives. Savings can be significant if these strategies are applied during the construction stage. Furthermore, operating a high-performance building demands less maintenance and so fewer charges.
Sustainable buildings are more valuable because they are healthier. Healthy buildings, for example, make their residents highly productive.
Greener construction portfolios have superior operating performance and are less vulnerable to market risk. However, as investments in sustainable construction increase, it is apparent that many companies must reconsider their investments' long-term viability to compete in the market.
It will be easier to bring old buildings up to modern requirements. Retrofits are one of the most efficient ways to extend the life of a structure. Updating existing designs to meet current standards will boost the value and energy of the building.
Studies show that leasing green buildings is more interesting than leasing non-green buildings. However, green buildings are more expensive to buy.
Challenges Faced in Sustainable Construction:
Although the benefits of sustainable construction are evident, shifting is not an easy and quick process. It takes time, effort, and planning to adopt the best practices. In addition, training must be implemented in order to begin using sustainable approaches, which requires time and money.
Another challenge many companies may encounter is the main cost of sustainable development. Despite evidence to the contrary, the prevalent belief is that sustainable construction comes at a premium cost and that the cost is higher than the demand.
Nonetheless, as interest in sustainability efforts grows, more construction businesses are shifting to green building.
The Impact of Sustainable Construction on the Environment
The UAE is one of the world's leading developed countries with flourishing construction industry. Without a doubt, sustainable construction has a good impact. Both humans and the ecosystem will enjoy the benefit shortly. It lays the path for an eco-friendlier future.
Conclusion:
To conclude, sustainability is becoming increasingly crucial as the effects of climate change worsen. There is a greater need for cleaner and greener areas, encouraging sustainable construction growth. Methods of implementing eco-friendly building practices vary. Sustainable building isn't only good for the environment. There are many benefits to this type of construction. However, sustainable building is facing many challenges as the shift to this type of construction is not an easy task. Money and effort are needed to go for greener buildings.
Subscribe to our newsletter