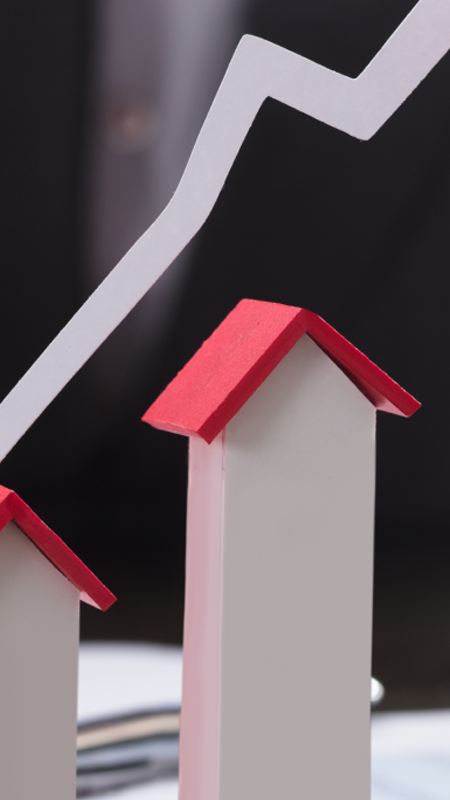 September 22, 2023
How do you Maximize ROI in Real Estate?
Real estate is one of the top industries where everyone wants to invest. But, it can only be profitable if you get the optimum return on your investment, also known as ROI.  You do not need to worry about investments anymore, this article will cover all factors that can help you to maximize ROI in real estate.
1.    Research before investing
Research is the most important step that can impact your return on investment. When you conduct research, you will get to know the market. You will understand the market dynamics.
By doing proper research, you can identify potential opportunities in the marketplace. It might help you to forecast the real estate market, specifically the upcoming projects.
2.    Location
While investing in any property or project, you must consider the location. Location plays a major role in your ROI. Certain places are ideal for investments because they will get linked with great projects.
3.    Property conditions
There is another factor that can impact your return on investment. Your property must be well-maintained and in a good shape. So the tenants or buyers feel attracted to your property.
4.    Advertisement strategy
You must create a quality marketing strategy, this will surely help to increase your ROI. Firstly, you must make a website where you can put images of your property. Your picture must be good enough to attract the target audience.
You may add descriptions with the pictures to give users an idea about your property in real. This will not only work with a good camera, but you need a professional photographer who understands the concept of lighting and visuals.
Your website must be appealing to the eye, this will develop an interest among potential tenants. This will also ensure that you are engaging with your target audience.
5.    Use Tenant screening
Tenant screening is a need more than a trend these days. It helps to keep a track of your tenant's payments so you will not lose your profits. Tenant screening does not only ensure that you received your payments on time but it will also make sure that your property is not damaged.
Tenant screening can help you in the following ways:
You can do a background check before renting or selling out your property.
You will also get to know about any criminal record that the tenant has.
You can also check your credit history in case of any fraud.
6.    Make sure you have competitive rent
Increasing the rent will not increase your ROI. You might get a higher return in the short term but will lose your credibility. As tenants are aware of the competitive pricing and will shift somewhere else sooner if you charge higher rent.
Featured Article:
What is a Bear Market in Real Estate & How Should Investors Leverage it?
Even if you are selling your property at a higher price, it is very difficult to find a buyer. This is because no one will pay a higher price for something they can find at a lower price.
Thus, you must follow the market price so to maintain your credibility and to earn maximum profit.
7.    Exterior look
How your property looks from the outside to the potential tenants and buyers? This is a very major issue that most property owners face. if your property is not looking good from the outside no one will want to live in it, be it a tenant.
Therefore, to ensure that your property stays top-notch, you can look after the following pointers:
Greenery adds beauty to the place, but if you have dead plants or leave remove them.
You may add colorful flowers to make your place, making it more appealing.
Your door and windows must be properly painted and polished.
Everything must be repaired when your tenants or buyers are paying a visit even if it is a light bulb.
If you follow up with the above-mentioned list, you can get your desired tenant by making them interested in your property.
8.    Interior look
Interior counts the most, buyers and tenants decide based on the interior whether they should buy or rent out a property. This particularly includes scent, walls, windows, kitchen, or the way furniture is being set up.
The main point here is that your apartment or house should make a good impression on the visitor. That they are pursued to buy or rent your property. You can also add interior pictures of your property on your website to gain attention from your potential customers. 
9.    Invest in high-demanding properties
Several different types of properties fulfill the needs of potential customers. These property types are as follows:
Single-family homes
Multi-family units
Studio apartments
Two or three-bedroom apartments
Townhouses
All these property types have different pricing and rental strategy. Therefore, these all will have a different return on investment. Although, single-family units are ideal for rental properties for the long term. You can easily find tenants for single-family homes.
For the short run, apartments in Ajman are ideal. Many tourists are looking for apartments on rent as they find them more comfortable and budget-friendly rather than living in a hotel.
Conclusion
These tips and strategies will help you to maximize your return on investment. Real estate ROI is a little complicated, but with a deep analysis of real estate market dynamics, you can reach a valid result.
You can also calculate the real estate ROI average with the following formula:
The current value of investment- Cost of investment/ Cost of investment * 100
FAQs
Is it worth buying apartments in Ajman?
Yes, it is worth buying apartments in Ajman due to the following reasons:
High rental value
Market capitalization
Open-door policy
How do you maximize ROI in real estate?
Invest in the ideal property type
Buy cheap properties
Reduce maintenance cost
Improve your property conditions
Follow the right marketing strategy
Subscribe to our newsletter