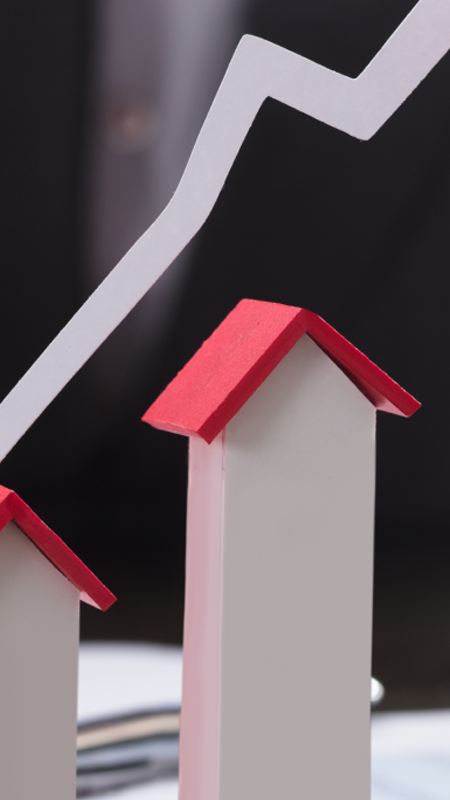 August 23, 2023
How to Invest in Sustainable Real Estate?
Buying sustainable or green properties means being ethically responsible and environmentally conscious when buying, building or handling real estate properties.
The idea is to develop homes that are climate-friendly, power-efficient, and socially advantageous. This piece entails the things to consider when purchasing or renting sustainable real estate and why you should invest in sustainable properties.
Without further ado, let's start with:
What to Do When Investing in Sustainable Properties?
Research and Education
Begin by learning about sustainable real estate practices, local rules that encourage climate-friendly construction and operations, and green building certifications like BREEAM, LEED, or Energy Star.
Describe Your Objectives
Define your investment aims. What are your interests — commercial, residential, or mixed-use properties? Ask yourself whether you want short-term profits, long-term gains, or a mix of both.
Consider Location
Pick locations with high demand for sustainable real estate. Neighborhoods with a dedication to sustainability and availability of public transport, parks, and facilities usually drive climate-conscious customers and tenants.
Collaborate with Experts
Work with specialists who know about sustainable real estate, such as property agents, engineers, contractors, and architects with expertise in green construction methods.
Assess Environmental Effect
Analyze the environmental influence of possible real estate units. Search for traits like power-efficient devices, effective water management systems, correct insulation, and renewable electricity sources (wind turbines, solar panels).
Standards and Certifications
Take into account real estate units with certifications of environmentally sustainable by authorized bodies such as LEED, which shows the unit fulfills particular green standards.
Read More: How to Find The Best Apartment for Your Remote Work Needs
Renewable Energy Sources
Try to buy apartments or homes with built-in renewable power sources like geothermal systems or solar panels. These may diminish functional expenses and make the building more plausible to eco-conscious tenants.
Water Efficiency
Buildings with water-efficient fixtures, low-water landscaping, and rainwater harvesting systems may substantially decrease water usage and expenses.
Waste Handling
Try finding buildings with effective waste-handling methods, such as composting amenities and recycling systems.
Social Influence and Community
Think about the house or building's influence on the citizens and social well-being. Buildings that encourage walkability, availability of public transport, and facilities in the proximity may promote green living practices.
Long-Term Financial Planning
Sustainable characteristics could need more initial expenses but may help decrease functional prices and higher rental or resale costs over time.
Market Demand
Find out how many people are interested in buying sustainable homes in your desired neighborhood. Buildings that provide climate-conscious traits and facilities usually drive eco-conscious customers and tenants.
Risk Management
We have to assess possible risks and develop a strategy to manage them for every investment. You should take into account aspects such as market changes, policy modifications, and scientific progress when managing risk.
Proper Inspection
Evaluate the building inside out for any concealed problems that could hinder its green objectives. It involves inspecting insulation, water plumbing, air conditioners, heaters, and more.
Networking and Partnerships
Contact other green property buyers and experts to get knowledge, hear their explorations, and keep abreast of the latest news.
Why Invest in Sustainable Real Estate?
Environmental Influence
You should invest in sustainable real estate because it helps diminish carbon footprint, save resources, and lower environmental degradation. By investing in such properties, you encourage a larger mission that promotes ethical business practices and helps create a more green and sustainable atmosphere.
Long-Term Money Savings
Green buildings are developed to save energy which involves adding components such as effective insulation, solar systems, and LED lighting. These traits help decrease power consumption, and functional expenses and boost cash profits over time.
Increased Rental and Resale Prices
Green buildings usually have exorbitant rental and resale prices because of their decreased functioning expenses and heightened requirement from climate-conscious customers and tenants. It may offer more gains on the investment.
Incentives from Authorities
The UAE government provides tax breaks, incentives, and grants to real estate owners who incorporate sustainable features and power-saving upgrades in their properties.
These incentives may substantially offset upfront investment expenses and boost total profits.
Minimized Vacancy Rates
Sustainable properties usually drive buyers and tenants who are searching for climate-friendly and power-saving homes or offices. It may help diminish vacancy rates and retain rental income.
Future-Proofing Investments
As environmental policies become stricter and buyers' requirements for sustainable real estate soar, investing in green properties prepares you well for law modifications and upcoming industry trends.
Conclusion
Keep in mind that sustainable property investments demand long-term planning because monetary perks usually appear after some time through decreased functional expenses, higher real estate prices, and good brand credibility.
Subscribe to our newsletter