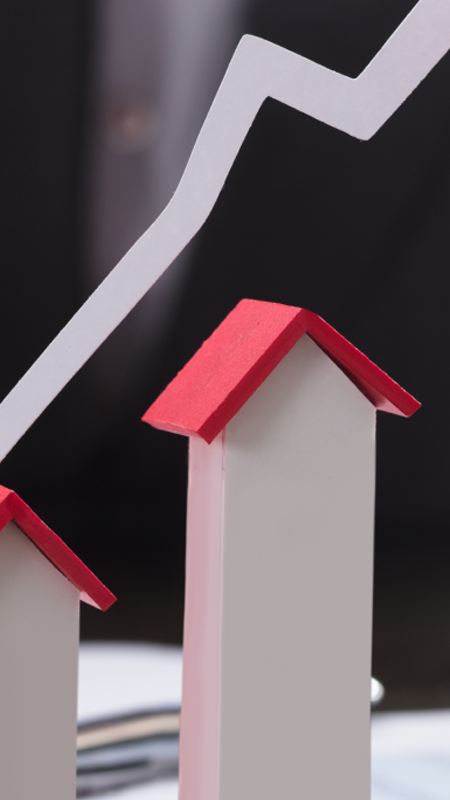 October 5, 2022
Home Equity & How it is Calculated?
A house is one of our most prized and emotional possessions. The prospect of buying your own house is always exciting. Your eyes light up when you see the sign saying freehold property for sale. But buying a house has never been easy. You save money for decades or borrow money to buy one.
However, recently, there have been great financial options regardless of your financial objectives. Companies have provided a solution to enable you to attain it. There are big banks which provide various forms of loans to help you reach your ambition.
In this blog, we will highlight what home equity is, how it works and how to calculate and use it. GJ real estate highly experienced sales consultants' team will assist you in Ajman property investment.
A home equity loan is a loan in which the borrower utilizes the equity in their property (house) as collateral. These are commonly used to fund direct and necessary expenses such as medical bills, house repairs, or education.
What Exactly Is Home Equity?
The worth of a homeowner's financial interest in their home is known as house equity. To rephrase, the property's present market value excludes any liens attached to it.
The home's equity amount varies over time as loan payments increase and economic forces influence the property's current value.
Home equity might be more than just a bank loan that has been paid off. Instead, it is a resource that homeowners can borrow to cover crucial financial demands such as debt repayment or college fees.
Because equity guarantees the funds, the interest rate for home equity-based borrowing is often lower than that on credit cards and personal loans. As a result, the equity in your property might be an excellent source of funds. Furthermore, if the funds are utilized to repair the home, the interest on such borrowing is often tax deductible.
How to Calculate Home Equity?
Home Equity means the difference between the value of a home and the amount owed on a mortgage loan. To calculate your home equity, first, determine the worth of your property by looking at recent sales of homes very similar to yours in your community. Assume the figure is 350.000.AED Additionally, receive the sum of your loan from your lender. Let's pretend it's 150,000AED again. Here is the computation using those figures:
Equity = home value minus loan debt
350,000AED – 150,000 AED = equity
Equity = 200,000AED
Home Equity Example
If a person buys a 100,000 AED home with a 20% down payment (paying the rest 80,000AED with a mortgage), the owner has 20,000 AED in equity in residence.
If the house's market value remains constant over the next two years and 5,000 AED of mortgage payments are applied to the principal, the owner will have 25,000 AED in home equity at the end of the two years.
If the home's market price increased by 100,000AED during those two years, and the same 5,000AED in mortgage payments were applied to the principal, the owner would have 125,000AED in home equity.
How Does Home Equity Work?
If the mortgage loan is used to buy a portion or all of the house, the loan company has an interest in the residence until the debt obligation is met. The amount of a property's present value that the owner has at any one time is referred to as home equity.
The initial acquisition of equity in a home is made with the down payment made when purchasing the property. However, when mortgage payments are made, a homeowner's equity grows. This is because a portion of each payment is designated to lower the outstanding principal balance.
How to Make Use of Home Equity
You can use the amount of equity in your property and the amounts borrowed against it to your advantage financially.
When your equity reaches 20%, you can cancel your private mortgage insurance. When your equity reaches 22%, your PMI is usually automatically canceled. However, you can have it removed for 20% off.
Pay off any credit card bills with excessive interest rates. On the other hand, rates on home equity loans are typically substantially lower.
To avoid acquiring higher-cost debt, pay bills or make necessary purchases with home equity money rather than credit cards or loans. For example, instead of taking out a student loan, utilize the earnings to pay for college tuition and costs. Likewise, make necessary home improvements without taking out a loan.
To conclude, home equity is one of the strongest financial instruments at your command. For Ajman property investment you can make future investments by utilizing this resource. You can even get a lower interest rate on a larger home. Furthermore, accessing your equity is very simple. With a cash-out refinance, home equity loan, you'll have cash in hand in a matter of weeks.
Subscribe to our newsletter