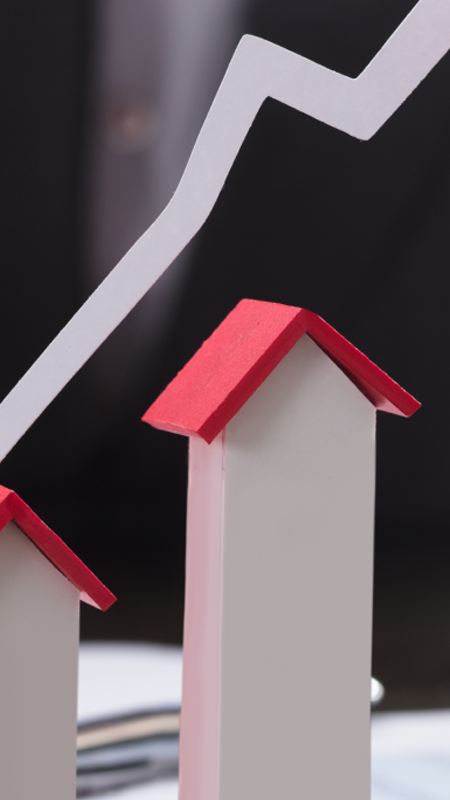 October 26, 2023
A Guide to Buying Property in UAE: Tips and Advice
Do you want to buy a property in UAE but think it is difficult to find one in this constantly expanding market at a reasonable price? We have got you covered. If you are looking to buy a home, determine your goals, comprehend the mortgage cap, consult a qualified real estate agent and examine functional expenses.
We know it all sounds like so much hard work, so we have curated a list of tips and advice you need in your journey to purchase a property in Dubai that fits your requirements. So let's get started:
Tips to Buy Property in UAE's Real Estate Market
1. Determine your aim
You need to identify the objective of the property as it will aid you in describing the type of property to purchase. Do you want to invest in or use a property? If you are investing, for how much time will you keep your property before selling it away?
What type of ROI do you expect? Answer these questions to conclude on various aspects like whether you wish to choose an off-plan property or a ready-to-move-in one, the location, amount of investment etc.
2. Research is Paramount
Do you conduct in-depth research and evaluate the market before sealing a deal? If not, then here is our advice: consider all elements. How much do you think the property will bear as rent? Is it a hot location in terms of demand and will it stay the same in the coming years? Is it a friendly and developed property development? What about the amenities?
Make a budget and research what types of properties are being offered, their costs and the payment plans. Lastly, select the unit that meets all or most of your needs.
Read More: Best Places To Visit In Ajman
3. Develop The Property Buying Agreement Wisely
Once you have found a home or office, the next step is to bargain and formulate the conditions of purchase with the other party.
You would either need to pay the selling price in cash or apply for a mortgage. The guts to negotiate is supposedly the most significant advantage when you purchase a property on cash versus a loan.
Cash buyers know their affordability so they can ask for a lower price. Read the conditions of the sale to ensure there is no conflict between you and the landlord over the amount, mode of payment or other factors.
4. Pick between Freehold or Non-Freehold
If you want to buy a property in Dubai, decide between freehold or non-freehold. The government has allocated some areas of the city as freehold regions where non-citizens can have ownership of the property.
The non-freehold areas are Jumeirah, Al Barsha and Umm Suqeim but even these have smaller parts where foreigners can purchase a property. These include City Walk and La Mer in Jumeirah and Madinat Jumeirah Living in Umm Suqeim. There is also a third category of ownership stats which is leasheold where foreigners can buy a long lease on the plot and property for as long as 99 years. One example is Green Community Dubai Investments Park.
5. Make Sure You Have Enough Money
First-time buyers should get their finances in order and understand the upfront selling price isn't the only money they need to manage when buying a unit. Consider transfer fees, mortgage arrangement fees, agency charges, mortgage insurance fees, and progression charges before estimating your gains if you buy this unit.
You can consult a mortgage advisor to get the best advice you need. They will tell you all about the different charges you need to pay during your buying journey.
6. Know Operational Costs
Always check the operational costs while researching and scouting for various options in the property market. They involve any maintenance charges and service fees, all of which depend on the sort of home/land you buy.
Townhouses and villas have lower service and maintenance fees than serviced or regular apartments.
The amount will also vary depending on the amenities and area. These costs are included over and above the unit's worth and are charged yearly.
7. Contact A Trusted Brokerage Firm
You should partner with a licensed and experienced broker who knows about the market you want to purchase land in to guarantee your investment and rights are secured.
When searching for a broker, check their certifications by the Real Estate Regulatory Agency. Ask about their BRN or broker registration number to evaluate if they are Rera-certified.
8. Contemplate the Buying Process
You should not entrust the whole buying process to a real estate agent rather you should be familiar with it from A to Z. Ask your agent to make you go through all the stages included — from making an offer, the barter process, the documents needed, getting the NOC, transfer appointments and property and handover.
You are going to take a big plunge and make once in a lifetime investment. Carve out some time from your busy routine to comprehend the systems in place to make educated decisions as you go along the journey.
The point is to be sure that the advice they give you about the market segment and the costs is correct to the tee. Rera-qualified brokers have access to information from the Dubai Land Department.
It concludes our blog with a guide to buying property in the UAE — tips and advice. We hope you liked our tips and recommendations and they will help you seal a deal on a property that aligns with your preferences and needs.
Subscribe to our newsletter