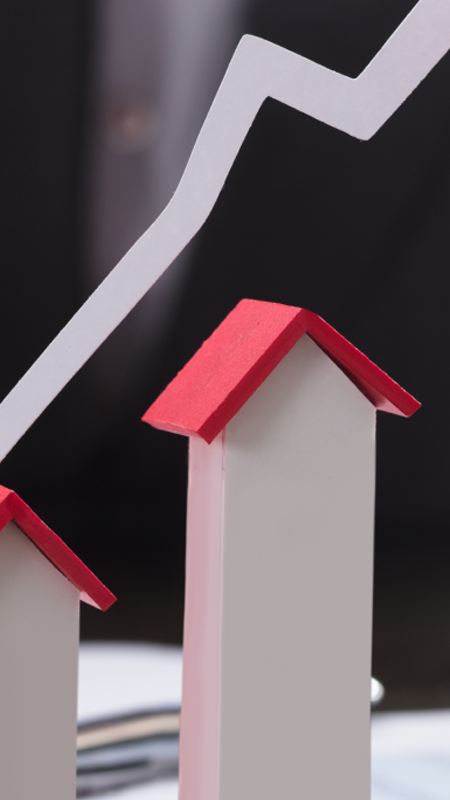 May 3, 2023
5 Factors to Consider When Buying an Apartment in Ajman in 2023
Summary
Investing in an apartment is surely a puzzling task that not everyone can do right. Vigorous research goes into finding the right property, the right location, and the right price.
Apartment hunting in Ajman in 2023 can include a lot of factors that you should consider. Gone are the days of searching for the right properties on foot for months on end. Today, everyone is looking to the internet for their every problem and need.
Ajman harbors a range of great neighborhoods that all offer unique and different amenities. While this presents a fruitful opportunity for potential buyers, it also creates confusion for them to choose the right apartment.
When there are a multitude of Ajman properties for sale, buyers can get easily overwhelmed about what to choose.
To save you the trouble, we have accumulated some important factors that you should consider while buying an apartment in Ajman in 2023.
Location
Ajman is best known for its peaceful and relaxed environment which is a great appeal for families. It also immensely helps that Ajman is filled with exceptional schools, hospitals, massive malls, recreational facilities, etc.
People looking for an apartment in Ajman can benefit a lot because it is a premium location that provides substantial facilities to follow a comfortable and lavish lifestyle. With great offerings of Ajman flats for sale, people are more encouraged to invest in the city of scenic beauty today.
Ajman offers different lifestyles for residents with different preferences. With a thriving economy, sandy beaches, and a prospect for peaceful living, Ajman poses a great place for apartment dwellers.
Size of Apartment
1 bed, 2 beds, 3 beds, studio apartments, villas, etc, you name it and Ajman has it. The varying range of residential facilities Ajman offers has made it the premium choice for people on the search for the right home.
There are different types and sizes of families looking for different specifications in their apartments. Ajman offers different living solutions with distinct amenities and facilities, which makes for an ideal choice of location to buy an apartment for different families.
A small family or large family, everyone can find a good apartment in the relaxed location of Ajman.
Facilities and Amenities
The facilities and amenities offered by the big city of Ajman indeed make it a desirable location for residents to make their homes. But with great facilities and resources comes a bit of uncertainty about choosing the right apartment.
When you are hunting for your dream apartment, make sure that you consider all your requirements and specifications to make the right decision. If you are a big family, look for an apartment that can cover all your needs while providing optimum comfort.
On the other hand, if you are a small family, your needs may be less so you should find an apartment that is more lavish yet cozy. The right facilities in your apartment can be the actual deciding factor when you are searching for your home.
Prices
Your budget plays a crucial role when you are searching for an apartment in Ajman. The more amenities and facilities you require, the more price you should be willing to pay. With so many apartment options available in Ajman, you can easily get lost in the swarm of lavish looks and visionary interiors.
Do not go overboard with your budget and instead try to find something that can fit within your budget. Start by crafting a budget that you can use to buy an apartment in Ajman. With the money that you are going to use to buy the apartment, put aside a certain sum of money for any additional expenses too.
Buying an apartment in Ajman or any cityis not easy and can put a dent in your pocket. To avoid this from happening, make a budget priorly. Look for apartments in Ajman that come under your budget.
Evaluate Available Choices
There may be many options available in the Ajman apartment market for you to choose from. Every option can offer something different and unique at different pricing options.
Here, you need to make a list of your available choices of apartments in Ajman that fit your needs and budget. Carefully analyze and evaluate your options against their provided amenities and facilities.
By making a list, you will be able to narrow down your choices which will save you a lot of time and headaches down the road.
Visit the Apartments
Online information can only tell you so much. You should go and visit the apartments physically to accurately gain information about the facilities. Tour every apartment and ask the necessary questions that can help you in making a clear choice.
With many Ajman properties for sale today, you have a myriad of options that you can choose from. Carefully assess your needs so that when you visit the apartments, you can precisely look for your requirements in the apartments.
Do not forget to measure the facilities against the prices. This will give you a fair edge when you finally decide on an apartment.
Bottom Line
We have dug deep and made a list of important aspects to consider when you buy an apartment in Ajman in 2023.
As mentioned above, ask questions and make your specifications crystal clear from the start. Make sure that when you finally decide on an apartment in Ajman, you have analyzed all the other available options and then made a clever choice.
Subscribe to our newsletter