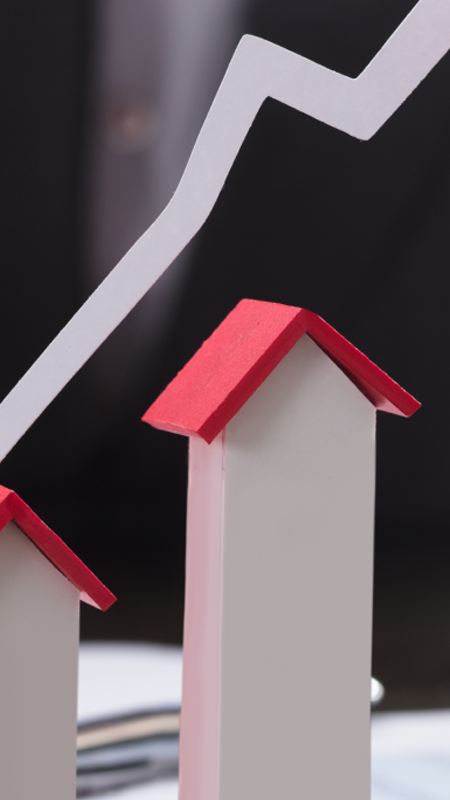 October 5, 2022
An Expat's Complete Guide: Costs and Procedures for Buying a Home in Ajman UAE
UAE is a top real estate market where various properties, including homes and luxury properties for sale in Ajman, are available from an investment standpoint. Many people have been eager to invest in the city since the Ajman government amended the regulations and permitted foreigners to buy homes and apartments in Ajman. Expats have many advantages when purchasing a home in Ajman because of the enormous potential for return on investment.
For future investment, Ajman offers thousands of properties. These consist of family homes, flats, and villas in Ajman. Foreign investors looking for residences with high returns and high incomes have also been interested in the Ajman real estate market. Excellent locations for these properties include Rashidiya, Nuaimia, Yasmin, and other well-known locales.
This post will provide a thorough overview of buying a home in the United Arab Emirates, including the price and method. Whether you're looking to invest or merely seeking your ideal home. The highly qualified staff at GJ real estate will direct you toward a secure and profitable investment.
Types of properties in the UAE
Freehold/ownership: Expatriates receive permanent and absolute property tenure up to 99 years with the freedom to dispose of at will. The homes (apartments or villas) they buy are entirely under their control. They must, however, purchase the property through a real estate agency like GJ real estate that has received government approval.
Usufruct: It is a legal requirement that the owner cannot alter or destroy the property after leasing it for 50 to 99 years.
Musataha: A Musataha is a particular investment partnership that unites the public and private sectors. The residential unit is the property owners for a renewable term of 50 years. They can construct, alter, and demolish the property, unlike Usufruct.
Long-term lease/ commonhold property: These are granted initially for no more than 25 years, but you and the owner are free to prolong them for as long as you choose.
Evaluate Why You Want to Buy a Home in Ajman.
A person must decide if he wants to buy a house in Ajman for personal use or investment purposes, which is one of the most important factors to consider. The following justifies the need to identify the personal property in Ajman.
Purchasing Ajman Real Estate as an Investment
There are several benefits to investing in Ajman real estate, which is a trendy real estate market in the UAE. These consist of a high rental yield, a large market capitalization, and an open-door policy. The majority of expats and foreigners desire to buy a house in Ajman that is reasonably priced and offers a high return on investment. Performing thorough market research may help you negotiate a fair price for an apartment in the UAE.
Invest in Ajman Real Estate for Personal Use
Ajman has developed into a critical commercial and real estate hub. As a result, many immigrants from many countries have made the city their home.
People who live, work, or operate a business in the UAE are more likely to choose to buy their personal property than to rent it. Additionally, because the government removed some restrictions on property ownership, it is now easier for foreigners to own property in the UAE today.
If relocating to Ajman is your primary motivation for purchasing real estate, you should consider whether hospitals, markets, dining options, and schools are nearby. The experience of raising a family in a developed, forward-thinking city like Ajman may be unique.
Check the GJ real estate prices to find properties on sale in Ajman.
Factors To Consider Before Buying Property in Ajman for Foreigners
Best locations in Ajman
Before investing in Ajman real estate, location is one of the most important factors to consider. People who want to invest in an apartment building or purchase a luxurious home in Ajman should investigate the most delicate areas for such investments. Some of the city's most desirable neighbourhoods, like Ajman Downtown, Al Yasmeen, and Ajman corniche, come with specific amenities that offer prospects for high-quality living.
Investors should therefore consider what might be advantageous for them. While searching for such homes can take some time, real estate can give you a list of the top properties in Ajman that are situated in prime areas and can offer international purchasers a long-term return on their investment.
Study and evaluate market data
Selecting a particular site could be challenging when there are so many desirable possibilities. To maximize your investment return, you must conduct your own property market analysis.
If you're a curious investor, you may discover current financial investing trends, forecasts, and patterns. Newer Ajman investment projects might be of interest to investors. You will be able to benefit more from the UAE real estate market the more you are aware of it.
Tenure
You should consider how long you intend to stay in the UAE before making a real estate investment in Ajman. This is critical since it will enable you to calculate the total value of your future return on investment. However, renting a property is preferable if you are unsure of your potential commitment or long-term ambitions in the UAE.
Affordability
Affordability is one of the most crucial considerations when buying real estate anywhere in the world. Housing costs cannot comprise more than 25% of a person's monthly income. Additionally, you should account for upfront costs in your budget. This might make up roughly 9% of the home's overall price. As a real estate property owner in Ajman, you are responsible for keeping track of maintenance costs and paying annual service fees.
Rental Yields
If you're considering renting out a house in Ajman, you should concentrate on the financial benefits you stand to make. This will enable you to determine whether the anticipated rental income is sufficient to meet your mortgage, rent, and maintenance costs. Investors typically expect a gross yield of 5% to 9%.
Residence visa
You may obtain a resident visa by purchasing real estate in the UAE worth AED 5 million or more. Particular rules might govern this.
In the UAE, there are primarily two categories of residency visas that are frequently offered. One is a multi-entry six-month period. The second is a resident visa valid for two years. Real estate property owners may also choose to sponsor their family's residency visas.
Potential expats or foreigners can obtain a residency visa valid for at least five years by purchasing a home in Ajman that has been reviewed for AED 5 million or more, has no specific mortgage value tied to it, and has been held for at least 36 months. This mostly depends on certain circumstances and is subject to approval from respective authorities.
Costs expected to buy freehold Property in Ajman
The price of purchasing a home in Ajman is fixed. Before you begin, you must be aware of all the costs involved with purchasing a home in Ajman. Arrange your budget appropriately; this is necessary.
Fees for NOC: These typically vary from 500 to 5000 AED. Direct payment to the developer
of real estate is an option.
Registration fees: ARRA may get up to a certain percentage of the entire cost of the property.
Commission: This is nearly 2% of the property's purchase price; it could vary from case to case.
There may be additional fees in addition to the stated prices. Both the ARRA and the real estate developer's office could benefit from them. You might also be required to pay a community or building's developer service fee that will be calculated annually on square feet rate.
Determine the terms and circumstances of the mortgage loans offered to foreigners or expats residing in Ajman if you decide to take out a mortgage. The following are additional criteria that the central bank should take into account before taking out a mortgage:
The option to borrow roughly 75% of the total value of the property is available to foreigners or expats who wish to invest in real estate with a value of close to AED 5 million. On the other hand, UAE residents can borrow about 80% of their available credit.
Initial or first-time buyers can finance roughly 65% of the total value of real estate properties valued at AED 5 million or higher. On the other hand, UAE residents can borrow close to 70% of the house's value.
The possibility to borrow approximately 60% of the entire property value is available to expats who want to invest or buy a second home.
Both UAE nationals and expatriates will need to put down a 50% deposit if they want to buy off-plan real estate.
The buyer's debt-to-income ratio cannot be 50% or higher.
The mortgage cannot last for more than 25 years. This is due to the age restriction (This is usually in the range of 60 to 75 years).
Foreign nationals may apply for a specific loan amount if it doesn't surpass their annual income or revenue by more than seven times.
Buying A Property in Ajman Through Real Estate Developers
Before signing a contract or committing to a specific amount to purchase a home or apartment in Ajman, it's essential to research the property developer and ensure they have a solid reputation. To make sure your investment is substantial and viable, there are a few more things you would have to do to create a background while buying a house:
Obtain written confirmation of any fees that must be paid, along with the potential due date.
Verifying that a builder has successfully registered with the regulatory agency is essential.
Verify the prices for some comparable houses. This can help you determine whether you have made the correct payment.
Think about recent happenings. You will be able to learn what other customers have to say about the specific residential properties that the developer you are thinking about is offering.
You ought to work with a legal professional who has acquired real estate abroad. This will allow you to ask essential questions and better understand the estate administration process.
Verify that the real estate brokers or property developers meet the abovementioned requirements before hiring them as a developer. This will enable you to ascertain the property developer's legal status and place of business. Furthermore, you should assess and research past clients' experiences before making financial commitments.
Mortgage Financing and Home Loan Options for Buying Property in Ajman
Property in Ajman is a popular destination for expats or foreigners living in the United Arab Emirates. Some choices are available to you if you do not have enough cash and want to purchase a home in Ajman without a down payment. You can choose from several banks and financial organizations in the UAE that offers various financing options. A mortgage enables you to provide the seller with a deposit without using your money as a down payment.
However, before investing, you must identify the home mortgage that may satisfy your specific goal. Let's take a closer look at the mortgage rates being offered at the moment by different banking institutions for purchasing property in Ajman:
Emirates NBD Bank: Emirates NBD, one of Dubai's most well-known financial organizations, offers mortgage and home loans of approximately AED 15 million. Mortgages and home loans are available with loan-to-value (LTV) ratios as high as 70%. In addition to that, pre-approval is also a possibility.
HSBC: HSBC is another financial institution that offers mortgage alternatives and house loans to prospective real estate investors and purchasers in the United Arab Emirates. Through this lender, expatriates and foreign nationals with a monthly salary of AED 15,000 can apply for a mortgage or property loan in the UAE.
Mashreq: Another reputable financial organization in the UAE that offers mortgages and house loans is Mashreq. The company provides loans for foreign nationals and expats residing in the UAE. For working and self-employed expatriates with a monthly income of AED 15,000, mortgages and housing loans are available. With this financing, foreigners can purchase a home in Ajman over time.
Purchasing a Property in Ajman for foreigners
Expats were prohibited from owning property in the UAE for a very long period. Dubai was the first emirate to alter this restriction; Ajman, Abu Dhabi, and Sharjah soon followed. Nowadays, buying property in the UAE is simple, especially if you know and abide by the rules and restrictions.
Foreigners may own freehold and leasehold property in Ajman per Amiri Decrees Nos. 7 and 8,[R1], which were passed in 2008. Expats are given 50-year leaseholds as an option.
In locations specified and approved by the Ruler of Ajman, non-GCC developers and buyers are permitted to purchase freehold land and property. For this reason, it is advised that expatriates consult with investment consultants and legal experts to learn more about potential investment opportunities.
How to Choose the Right Ajman Property
You have many alternatives as a prospective buyer, including houses, villas, furnished apartments for sale, locations, and new construction. The following is how to locate the ideal properties in Ajman:
Look through the property listing on GJ's website.
For any inquiries, get in touch with our real estate agent.
Pay a visit to the property to learn more about it and to get a sense of its setting and layout.
Visit the neighbourhood periodically to gauge the level of noise and traffic.
Inquire as well about the property's parking situation.
Some of the abovementioned considerations might not matter to you because of your preferences. However, it is still a good idea to look into the neighbourhood because some areas of Ajman have poorly developed roads and heavy traffic.
At GJ, we can help you locate the ideal house in your selected neighbourhoods that fit your lifestyle, hobbies, and financial constraints.
Rules for Foreigners Purchasing Property in the UAE
The UAE real estate market, is so popular among expats because it has recently relaxed numerous restrictions that previously made it impossible to purchase a property. Given the process's simplicity for expats, this is a great moment to buy real estate in Ajman.
In Ajman, there are two ways to buy real estate: off-plan purchases from developers or individual sellers.
Purchase from a Private Seller
The procedures are straightforward:
The buyer and the vendor agree on the terms and conditions.
The Memorandum of Understanding, which outlines the agreement's details for clarity but is not legally enforceable, is signed by the two parties. Typically, a 10% deposit is made.
If needed, the buyer can obtain a mortgage.
The buyer must pay the property's total purchase price at the time of the deed transfer.
Off-Plan Purchase
The steps in the procedure are as follows:
The conditions of the sale agreement, the buyer's and seller's contact information, and the payment method are all listed on the reservation form.
A 5% to 20% deposit is required before finalizing the sale and purchase agreement. This agreement is enforceable in court.
The buyer secures the mortgage if necessary.
The developer's office is where the property deeds are transferred. At that point, the full purchase price of the property is paid.
Freehold Vs. Leasehold Property Ownership for Expats
The entire property ownership in Ajman is possible for buyers with freehold real estate. This covers the building and the ground on which the home or other property was built. Freehold property owners have full rights to modify their homes as they like and can rent or sell them at any time.
On the other hand, leasehold properties can be leased for up to 99 years. It entails purchasing the right to occupy the property for the duration of the contract, which is specified in the agreement. When the lease expires, ownership of the property will be returned to its original owner; however, the agreement may be extended with the same owner.
Guidelines For Attaining High Return on Investment (ROI) In UAE
Flats often offer higher rental yields when comparing apartments in Ajman to villas and townhouses. This is mainly because low-income families make up the population in those locations. As a result, most of their real estate investment is concentrated in small, inexpensive homes.
If they wish to purchase real estate in Ajman, investors can choose from tiny apartments. This can be studio or one-bedroom apartments for sale in Ajman in reasonably priced places with adequate infrastructure. Additionally, they should have easy access to healthcare, transportation, shopping, and education facilities.
Smaller apartment resale typically happens quickly. Furthermore, compared to other properties that can be bigger, it offers a higher value. This is mainly because when an investor wants to take an equity release, a sizeable portion of the expat population in Ajman has the opportunity to buy and can afford them.
The annual maintenance fees that are owed to ARRA are calculated based on the service fees. The charge and Maintenance Index can significantly affect the overall ROI. Additionally, the index, which varies from community to community, establishes a specific rate per square foot.
Analyzing the property fees or payment charges through the ARRA is simple. Before making any potential investments, potential investors might investigate the costs associated with the chosen community.
How To Apply for a Mortgage in the UAE
Foreigners living abroad or those in the UAE interested in applying for a house loan or mortgage have two options: they can speak with a financial institution directly or seek wise investment counsel from a reputable real estate developer like GJ Properties.
A financial counselor or mortgage broker may be useful for expats or foreigners residing in Ajman. Their advice could be quite helpful to gain a sense of the potential market fluctuations. If someone wants to purchase real estate in Ajman, it may also make it possible for them to take advantage of the best options available inside the neighbourhood.
Documents needed to buy property in Ajman
Finding a home and agreeing on a price are the initial steps in buying real estate in Ajman. The contract may then be presented to you for signature.
This will enable you to create better contracts and steer clear of any potential future misunderstandings. Real estate purchases are completed in a matter of minutes. This is because it only takes 30 days from when the purchase agreement is signed for the deal to be finished or concluded.
If you're interested in buying property in Ajman, you must adhere to these crucial requirements.
You must sign a memorandum of understanding and provide a deposit amount. This sum may change because it is based on the property's value. However, you should budget for a prospective payment or deposit of close to 10% of the property's worth. You need to have the following paperwork to proceed with the property purchase:
A current passport
Proof of residency status to demonstrate that you are residing in Ajman
evidence of the home's current address
A salary certificate or bank statement proof of regular income proves that you can afford the investment.
Property taxes in Ajman
From a residential perspective, Ajman is renowned for having one of the most lenient tax policies in the entire world. The tax rate depends on whether you intend to buy property using a real estate developer's resources. Furthermore, there is no tax on residential property. Also, it depends on whether you need some mortgage finance.
Frequently Asked Questions (FAQ's)
Can a foreigner buy property in Ajman?
From a residential perspective, it is acceptable in Ajman to have foreign ownership of the real estate in areas that are defined as freehold. With these properties, investors have complete ownership and control over their properties, including the option to make changes or sell the properties to other potential buyers.
How long do expats need to stay to buy a home to make sense?
It makes sense to buy a home in the UAE even if you only intend to stay there for a year. Even if you don't live there, you can still rent it out and make a nice profit, regardless of how the market performs. Additionally, you may use that home to live in when you are out in the country, saving you money on rent. Whether you wish to live there or rent it out, Land Registry Tax is only 4% flat, and there are no property taxes.
Can I get residency if I buy property in Ajman?
The ability to purchase a home in Ajman and receive a visa in exchange is not something that happens automatically. There are a few more conditions you must first meet. Before beginning the visa application process, the property you purchased must be at least AED 1 million. Additionally, the investment must be made in fully freehold properties.
The UAE government has also recently announced a 10-year resident visa for investors who invest at least AED 10 million in real estate, in addition to investments in other industries, and a 5-year residency visa for those who make real estate investments of at least AED 5 million.
Is it easy to buy property in Ajman?
Yes, foreigners may purchase a home in Ajman pretty quickly. The former restrictions have been removed, making it relatively simple for foreigners to choose and buy properties in freehold regions. These affordable homes enable expats to join a lovely, dynamic community that provides them with the lifestyle they desire.
Is buying property in Ajman a good investment?
It is, compared to several other established real estate markets, Ajman offers better rental yields. Investors can often expect rental yields of 5 to 9%. Compared to many other cities worldwide, the cost of real estate per square foot is lower. As a result, Ajman is a suitable place to own your principal residence.
Subscribe to our newsletter