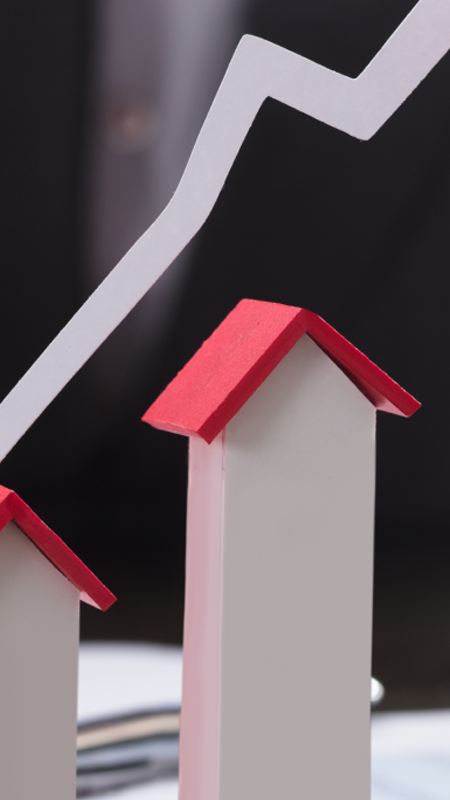 May 25, 2023
How to Compare Apartment Amenities and Find the Apartment in UAE
Are you on a quest for thebest apartments in UAE that you can afford? Apartment prices in the Emirates are skyrocketing, and finding a home sweet home has never been this difficult.
But what is worse is that someone buys an apartment only to discover that it lacks one or more amenities essential to them. Or, they find that they signed a deal way more expensive than those of similar apartments in the vicinity.
We know you want to save yourself from such blunders. So, buckle up as we will describe how to compare different apartments based on their amenities.
Apartment Amenities Defined
Apartment amenities are the extra services or facilities given to the inhabitants of an apartment complex. Examples include pools, laundry rooms, gyms, dog parks, parking garages, playgrounds, etc.
Factors to Consider When Comparing Apartment Amenities
1- Do They Allow Pets?
Are you an animal lover or a pet parent? It should be your first consideration when comparing apartment amenities.
Some apartment complexes welcome pets, while some don't, so ask these questions first when you visit a new development.
But pets can sometimes damage property, so property developers and landlords take security deposits and pet rent from pet owners apart from the unit rent.
Many people choose a non-pet-friendly apartment if they currently don't own a pet which sometimes makes them regret it as they want to adopt one after some time. It's better to find a pet-friendly project if you love animals and may want to keep a pet in the future.
2- Do They Have An Outside Space?
Nature has a profound effect on our overall mood and well-being. Modern houses are packed with less room for air or natural light to enter. We crave greenery, open sky, fresh air, and sunshine. For this, we need exterior areas in apartments to spend some time in our true home — nature.
You may look for balconies or private patios, but the better option is a communal outside area to unwind after a long tiring day at work.
3- Do They Have Safety Features?
Safety is another significant consideration when comparing different property projects. You will have your precious belongings in your apartment, so they must be secure.
You should ensure the proper functioning of the locks and security system before you sign the lease agreement. Ask the landlord if the locks are deadbolts and if the exterior lights are adequate. Do they change locks after one renter leaves the flat?
No property manager can ensure a hundred percent safety of the apartment, but they can follow specific security best practices to reduce the possibility of crime.
4- Do They Have Smart Home Features?
Try finding an apartment project that offers modern facilities, such as smart home features. These include smart locks that allow the babysitter in when you are not at home or send your visitors a safe access code to unlock your room or unit.
Thermostats are also immensely useful if you are habitual of forgetting to shut down electrical appliances such as air conditioners or geysers. Smart homes allow you to disable turned-on appliances from your smartphone.
5- Are the Apartments Adequately Heated and Cooled?
You pay an exorbitant amount to rent or buy a property for sale in UAE. It would be unfair if the place lacks a proper heating and cooling system.
Before you seal the deal, ask the property manager or owner if the building has a complete operation HVAC system to survive the scorching heat of the Emirates.
They might try to convince you that fans are enough to cool your unit down which is not true especially when the external temperature is too high.
Also, you need proper heating in winter as blankets and hot beverages won't cut it without appliances warming the building.
6- Do They Have An In-Unit Washer and Dryer?
Are you a bachelor working multiple jobs or a mother who has to perform countless chores, along with looking after kids? Then, it could feel like a headache to you to carry dirty clothes to the complex's washing room or the laundromat to wash clothes daily.
In-unit dryers and washers save so much of your time. Ask the company representative when they are showing you around the development that the apartments have dryers and washrooms inside the rooms.
It is an important priority factor regardless of how much time you do your laundry, so ensure your chosen apartment has in-unit laundry facilities.
7- Do They Have Parking Facilities?
When you go for an apartment tour, ask about the number of parking spots for each unit in the development. In the sub-urban areas of UAE, people like to have parking spots ranging between 1.25 and 1.5 for each home, while more metropolitan neighborhoods usually offer fewer parking spots than that.
8- Do They Have Tech-Friendly Amenities?
Many millennials make the mistake of ignoring the maintenance charges when renting a unit with expensive communal amenities.
Amenities fees are non-negotiable, so you must ask the property owner how often you need to pay (one-time or repetitive) and the price of each amenity, apart from your rent.
The necessary tech-friendly services are USB ports, WiFi, online rent payment options, and leasing.
9- Does The Apartments Feature Contemporary Kitchens?
Many landlords will claim their units have modern kitchens, but what exactly does a modern kitchen mean? Ask your property manager if this means a completely refurbished and remodeled kitchen or only new cabinets or faucets.
Don't fall for this amenity immediately if you love cooking and spending time in your kitchen. Check the kitchen thoroughly to understand what a modernized kitchen means before paying any extra charges for the benefit.
Conclusion
This blog will be your partner in finding an apartment with the best and your required amenities in price under your budget. Comparing amenities offered by different housing projects is crucial to get the best value for your money.
Security, parking area, exterior space, pet response, smart home features, laundry facilities, and heating and cooling systems are all critical aspects that make or break a done deal for buying an apartment. Happy apartment hunting!
Subscribe to our newsletter