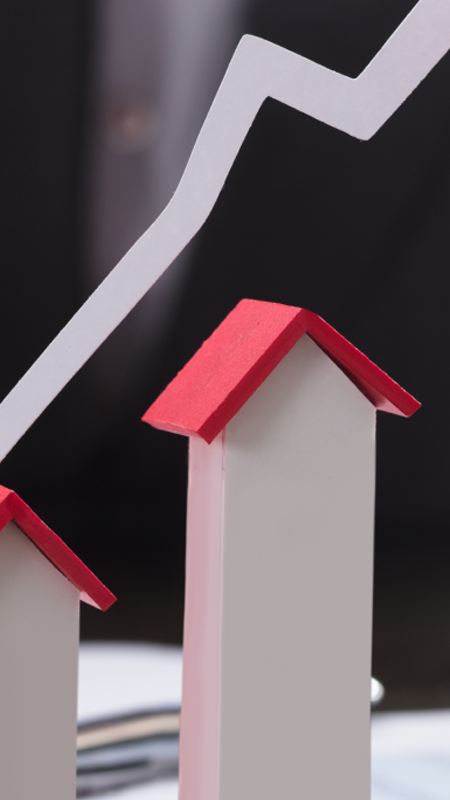 May 3, 2023
Benefits Of Buying an Apartment In Al Ameera Village
GJ Properties is an acclaimed property developer in the UAE with more than a decade of experience. One of its recent projects is Al Ameera Village, situated in Al Yasmeen, Ajman, a prime location at about 20 minutes distance from the beach. Al Ameera Village features one and two-bedroom apartments and studios.
Why Should You Buy An Apartment in Al Ameera Village?
Buy A Flat in Ajman to Lead A Luxurious Life Style
Do you want to live in a place that vibes with your personality and offers you a lavish yet familiar living experience? Then, Al Ameera Village is the perfect place for you to call home. Its architecture is an embodiment of opulence from the inside out. The project's design makes it a visually appealing place, increasing the attraction and possibly boosting property worth.
A Welcoming Environment
Ajman is a desirable place to invest in apartments, and Al Ameera Village is among the best places you can buy a home. It is a building complex where you can feel connected with other residents no matter your ethnicity, nationality, or residency status.
Minimalism
People think luxury means loads of embellishments and mixing all new trends. Al Ameera Village offers one of its kind apartments in Ajman that are a real example of "less is more". And the best part? They still have that splendor many home hunters look for while staying minimalistic. So, if you are a minimalist, these apartments can be a good match for you.
World-class Amenities
The project offers distinct services, understanding that everybody has their own needs. So, the amenities provided in the community are tailored to a range of personal choices and requirements.
The apartment residents get to enjoy services, including sports lawns, multi-use games, a fitness station, an outdoor gym, a watchman, and more. The ground floor of the complex has multiple quality shopping malls, offices, and other service rooms.
Stress-free Installments
The project has flexible and convenient payment plans, devised for new home buyers and newbie investors. You only need to pay a 5% down payment to book your favorite apartment and then pay the remaining amount in installments that span 7 years. And yes, zero interest and zero transfer fee.
Ergonomic Design
GJ Real estate believes in comfortable living and not just magnificence. We design all our projects keeping the residents' health and well-being in mind, and Al Ameera village is the same.
The ergonomically designed layouts make the residents feel more composed and at ease in their homes. The distraction-free design makes an environment that helps in focus.
Also, the ergonomic design of the project includes creating safe common areas such as hallways, staircases, and elevators. It enhances the safety of residents from injuries or accidents.
Energy Efficiency
Al Ameera Village is an environmentally friendly project. The project is designed in a way that helps decrease energy usage and expenses by optimizing the consumption of sunlight and ventilation, plus decreasing the need for cooling and heating.
Freehold Apartments
It means after buying an apartment, you will have unrestricted and complete ownership, of the land and the structure built on it. The owner of a freehold apartment can use, transfer or sell the property without any limitations implemented by any third party like a government authority, landlord, or any other person/organization.
After becoming the apartment's owner, you can renovate or modify it as you see fit.
Multiple Floor Plans
The variety of floorplans allows buyers and investors to choose per their personal choices and specific requirements.
Ground Floor
The ground floor hosts a reception and lobby, shops and office services rooms, and several shopping centers.
Typical Floors (1-5)
Its total area is 7377 square feet and 686 square meters. It has four units of 2-bed flats, two units of 1-bed flats, and one studio.
2 Bedroom Type
The bedrooms are of appropriate size. This flat type boasts a super comfy and medium-sized living room with three washrooms. The kitchen features finished modern cupboards and counters. Its gross floor area is 117 square meters, and the net area is 105 square meters.
1 Bedroom Type
It is an ideal flat type for friends, bachelors, or couples. It is equipped with a flawless kitchen and two washrooms and radiates coziness. Its gross floor area is 62 square meters, and the net area is 55 square meters.
Studio
The project has two units of attractive studio apartments that give off homely vibes. These flats exhibit a washroom and a stylish kitchen where cooking will be a pleasant experience. Its gross floor area is 46 square meters, and the net area is 41 square meters.
Other Highlights
The Al Ameera village project is complete, and you can move into your flat just after paying the down payment, and there is no commission. Secondly, the project provides a healthy community lifestyle.
You can take a virtual 3D tour of apartments to imagine yourself and your family enjoying your new home.
A Healthy ROI Stream
You will get a healthy ROI stream by investing in Al Ameera village. Let's understand how you can calculate your return on investment.
It is the amount of profit one gain by investing in a property. It is measured by dividing the gross real estate profit by the net amount of investment in that real estate.
The gross profit from the property is the income produced by the apartment/house minus the costs associated with owning and managing it, like property taxes, mortgage loans, repairs, insurance, and maintenance.
Bottom Line
Buying an apartment in Al Ameera Village for living or investing can be a profitable and ideal decision. GJ Real Estate facilitates its consumers with their specific requirements.
We have certified professionals and an enormous amount of knowledge and experience in the real estate industry. Are you ready to call the beautiful apartments in Al Ameera Village home? Get in touch today!
Subscribe to our newsletter