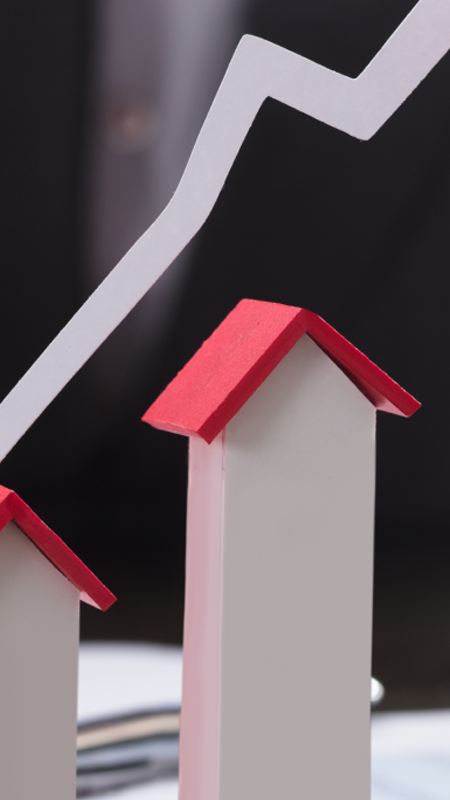 October 5, 2022
Who Owns This property? Best Methods to Find the Property Owner
The day-to-day agenda of a real estate investor is filled with numerous duties. To succeed, investors must swing between managing and balancing resources. One aspect of real estate investing that may surprise you is that it sometimes necessitates some detective skills; especially when you are interested in buying a particular property but have no clue about its owner.
It is not an easy task to identify a property owner when there is no information available. When a scenario like this arises, knowing how to find out who owns a property can save you much time.
It may look complicated, but there are a few crucial techniques to collect information about properties you are unfamiliar with. Once you understand how to employ these strategies, you will be on the right path to securing profitable investment opportunities.
Methods to Find the Property Owner:
Whether your goal is to buy your dream house or you are an investor searching for the ideal rental, the first thing you will need to ask is, "who owns this property?"
There are many techniques for obtaining information on a property. Each of the following techniques will vary from one area to another, so it is a brilliant idea to become acquainted with all of them. In some circumstances, you may need to utilize more than one approach to acquire all the required details. It is highly important to point out that the four methods listed down are the most used to buy apartment in Ajman, UAE. And the rest of these methods vary from one region to another.
Conduct Online Research
Probably one of the most used methods to search for the property developers in Ajman, UAE is the internet. With easy access to the internet and affordable software apps on your smartphone, your first step in determining who owns the property may be conducted via online search. Many websites allow you to perform reverse searches. Enter the address, and you will get the list of residents.
Contact Mailing List Companies & Brokers
Real estate marketing brokers are another way to find property owners. It is a helpful way to learn about properties in your neighborhood simultaneously. Brokers sell marketing lists that include ownership and contact information, neighborhood information, and property features. The lists are generally given to investors for a fixed period before they must pay again. In addition, investors can collaborate with brokerages to generate custom marketing lists and gain more information.
Speak with a Real Estate Agent
If you want to buy apartment in Ajman, your real estate agent can find out who owns a property via the County Tax Assessor Office, local recorder, or county clerk. If these sources do not produce results, a real estate agent will have the resources to conduct additional research.
Enquire with the Existing Resident
In addition, simply knocking on the door may put you in direct contact with the property owner. If the current occupant is a renter or not the owner, they may be able to lead you to the appropriate place. It is usual for the existing resident to refuse to answer the door for someone they do not know. In this situation, leave a note with your contact information so the property owner can contact you if they want to sell.
Visit the County Tax Assessor's Office.
When searching for more information about a property, the first step is to seek tax records at the county assessor's office. Most people are unaware that this information is public and completely accessible. In some regions, this data is also available online for anyone to search.
However, not all areas have this information available online. If you live in a tiny or rural town, you may need to visit the county assessor's offices by yourself. Call to make an appointment and come prepared.
Visit Your Local Recorder or County Clerk.
Real estate investors can also access information about various properties through the county recorder or clerk's office. The county recorder's office houses legal documents for county citizens, such as marriage and birth certificates. In addition to bills of sale, property deeds, mortgages, tax liens, and easements, the county recorder will have information about them. The information available can assist investors in locating a property owner, though the volume of records might be tough to filter through.
Typically, the county recorder's office will charge a fee per document requested. These expenses will differ depending on your county, but they can soon add up. While some counties allow investors to purchase only one or two documents, others charge a set cost to obtain all information about a particular property. To learn more about the fees, look up your county recorder's office online or phone them. It will aid you in preparing for any research fees.
Make Contact with a Local Title Company
If you cannot access public data or do not have the time, you can contact a title company for information on properties in your region. During the home-buying process, title companies are generally in charge of verifying ownership of a property. Title firms have access to a wide range of property records due to the nature of their responsibilities.
For example, title companies can provide investors with marketing lists or information about specific properties. In addition, they will typically acquire access to the property owner's name, contact information, property attributes, and transaction history.
Title companies provide public information at the same price as the county recorder's office. They can also help you narrow your search and, in some situations, show comparable houses. It is because title companies often want to earn your business in future transactions.
Consult a Lawyer
If you are struggling to determine who owns a property, a real estate lawyer may be able to assist you when other sources fail to bear fruit. Lawyers have access to legal records containing more specific property details, such as the owners' names.
Final Words
To sum up, there are several ways to identify the property owner. Online search, sales agents, brokers, and many other methods will help you in your search to buy apartment in Ajman or any kind of property. GJ real estate's experienced team of property consultants will assist you in your trip. Avail your free on-call consultation opportunity on properties in Ajman today!
Subscribe to our newsletter