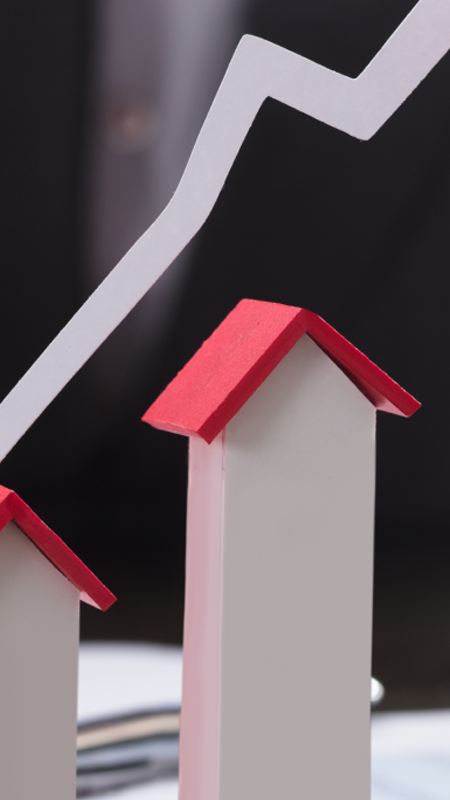 May 26, 2023
Why Should You Buy An Apartment in Rose Tower?
Ajman is a great place to live and invest in for your safe future, as the city is constantly developing and thriving. This blog will discuss a spectacular apartment complex in the heart of Ajman, Rose Towers, by GJ Properties.
Let's start:
Reasons to Buy An Apartment in Rose Tower
1- Prime Location
The number one benefit of buying an apartment in Rose Tower is its ideal location. Sheikh Mohammed Bin Zayed Road E311, or SMBZ Road, is one of UAE's major roads.
It starts in New Al Falah in Abu Dhabi and moves towards Ras al-Khaimah, the country's northernmost Emirate, in the northeast direction. The road joins four significant cities, Sharjah, Dubai, Ajman, Ras al Khaimah, and Umm al-Quwain. The government also plans to extend it to the northern border with Oman.
2- Easy Access
Situated on Sheikh Mohammad Bin Zayed Road, Rose Towers offer easy access to Dubai and Sharjah. The location is ripe for new real estate developments and related projects due to its high accessibility.
3- Increased Safety
The authorities have made several advancements to the E311, such as refined designs, replacing many roundabouts with interchanges, speed cameras, flyovers, and an increase in lanes.
4– Easy Commute from Important Locations
Do you need to commute often from Dubai's Jebel Ali neighborhood to downtown Dubai like Deira and Bur Dubai? Then you should invest in apartments for sale in Rose Towers as your commute will become convenient.
5- Opt for Your Preferred Floor Plan and Size
Rose Towers furnishes an exclusive lifestyle to all its inhabitants by letting them choose the floor plan and size of their apartment. Commercial showrooms are on the ground, while the 1 and 2-bedroom apartments are on the upper floors.
It means the apartment residents can go downstairs to get any necessities of life without leaving the building. GJ Properties designs floor plans to offer comfort to customers.
One Bed Apartments
All the floor plans (Type 1, Type 2, and Type 3) available in one-bed apartments have 2 washrooms. All floor plans are roadside units with a view of the city and come with car parking amenities.
Type1 and 2 plans have floor sizes of  868.10 square feet, while the type 3 apartments are 999.53 square feet long.
Two-bed Apartments
The type 1 and 2-floor plans in 2-bed units are 1147.75 square feet long while the type 3 floor plan is 1540 square feet long. For type 2 and 3 plans, the aspects like the number of bathrooms, availability of car parking, and road and city view are the same as the one-bed apartments. The only difference is the presence of three bathrooms in the type 1 floor plan of two-bedroom apartments.
6- Inventive Architecture
GJ Properties believe in innovation in construction technologies, techniques as well as architectural designs. Our savvy architectures focus on the residents' health and well-being while laying out the project.
We believe in lively and loving communities where all family members feel comfortable going about their day-to-day lives.
7- Leave the Hustle and Bustle of the City Behind
Life in Ajman city is pretty hectic as the lights never go off and the rush of cars never fades from the roads. These are the perks of living in a busy metropolis. But the Rose Tower's apartments have large rooms and terraces with superb facilities to help you unwind in the mid of the city to access all life essentials easily.
8- Our Amenities Show Our Care for You
We believe in making happy communities and not just ordinary development projects therefore, we add all the amenities in our projects essential for a modern lifestyle.
A gymnasium inside your apartment complex can motivate you to exercise regularly and stay fit. A shared pool allows residents to meet and greet each other.
All the apartments are centrally air-conditioned considering the harsh summer weather conditions of the Emirates. You can have tea or your favorite beverage standing in your balcony taking in the fresh air and a stunning outside view.
9- Your Security is Our Responsibility
Science has progressed a lot and keeping your home and family safe isn't as hard as it used to be. Rose Towers have almost unbreachable security with CCTV cameras installed in every nook and corner and an alert professional security team keeping an eye on every visitor day in and day out.
Car parking is an amenity you can't compromise on especially if you commute to work in your car. Parking is a headache in big cities, making it necessary to choose an apartment with designated parking spots for its inhabitants.
10- Pay in Installments That Don't Break Your Bank
We understand the current economic situation is grave with the global recession and inflation, so we offer easy installment plans to homebuyers.
Book your apartment by paying only 5% of the actual price as a down payment, get the keys, and then keep paying the remaining amount over 7 years in affordable installments.
Grab Your Spot in Rose Towers!
The location of Rose Towers will be one of the most desirable for living in coming years. Multiple developments have been planned or are under construction along the road, such as Arabian Ranches, International City, Dubailand, Dubai Sports City, Dubai Silicon Oasis, Global Village, and Hessa Street exit.
So, what are you waiting for? Register your interest today!
Subscribe to our newsletter