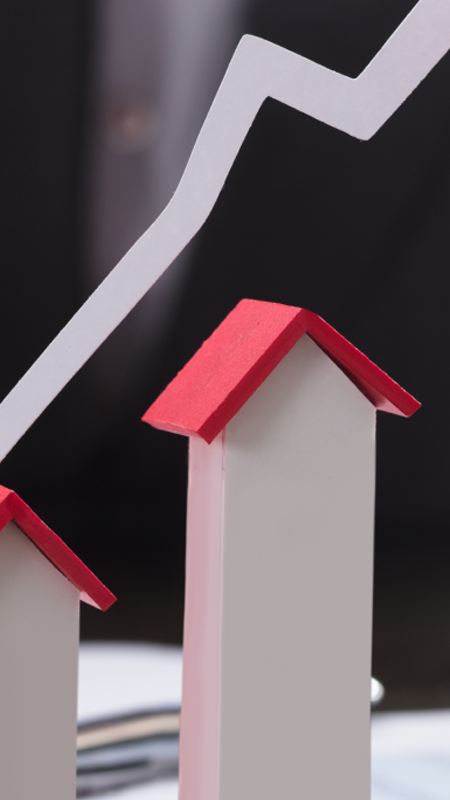 August 24, 2022
Apartments VS Villas: UAE marks a major shift in property buying behaviour in 2022
UAE is a paradise for investors, tourists, and job seekers. More importantly, it is the destination for those who seek luxurious life like celebrities, actors, and people in business. It attracts wealthy and high-class personalities as they can enjoy adventure sports like skydiving, dune bashing, sandboarding, camel racing, horse racing, falconry, and golf.
Villas are becoming the new lifestyle for many UAE residents to match with the luxurious life they lead. There is a drastic shift in demand for UAE real estate in Ajman, from apartments to villas. In this blog, we will try to understand the change in demand for apartments and villas in the UAE. We will guide you through a complete comparison of apartments and villas in the UAE to assist you in reviewing your choices and making the right decision.
With GJ real estate, you can enjoy a wide range of choices. We are committed to providing luxurious villas or apartments in prime locations across Ajman to match your demand.
How Has the Supply and Demand for Apartments and Villas in the UAE Changed Recently?
First, you must examine the advantages and drawbacks of living in flats or villas in the UAE before making a purchase decision. Here are a few you should be aware of:
One of the essential aspects of determining which sort of property to buy is the property's value. When comparing the costs of a villa with an apartment, villas are more expensive than apartments in Ajman, even exceeding the ultra-luxury level.
Actually, villas have higher maintenance costs than flats. This is because villa maintenance includes not only routine day-to-day care plus the maintenance of the common area and garden. When all of these factors are considered, the apartment is, without a doubt, the best choice. Meanwhile, if you are just concerned with luxurious amenities and willing to spend the extra money, then buying a villa is a far better option.
Moreover, the property's location is the next key factor to consider. Buyers should select real estate in Ajman, which is close to hospitals, schools, and offices with excellent road connectivity. As a result, a villa or apartments with easy access to all of these regions will be in higher demand. Apartments are typically found on the borders of cities as well as within municipal limits. Villas, on the other hand, are placed on the outskirts, where there is less noise and pollution.
However, when it comes to customizing, villas certainly provide greater freedom than flats. A villa can be simply adapted to reflect diverse tastes and styles, whereas an apartment will require several approvals if you want to modify or extend anything.
Besides that, you should evaluate whether the property will be able to provide you with a good income in the future if you opt to sell it. Villas in UAE, for example, are known for their excellent infrastructure, location, and spacious rooms, so they will be able to provide substantial returns when sold.
Although both villas and apartments in Ajman have their own advantages and drawbacks, there are other variables to consider aside from those listed above. They include neighbourhood, security, and amenities. Villas offer additional room and autonomy; apartments provide better security.
However, villas in gated residential complexes offer the same level of amenities, security, and simplicity of maintenance as apartments, as well as an equivalent sense of community. The average sales price climbed by 11% in the first quarter of 2022, owing primarily to deluxe villa purchases. We spend the majority of our time in artificial environments. Homes, workplaces, retail malls, and entertainment facilities are all man-made structures, and their architecture has a significant impact on our spirits. The human-centric approach places people's needs at the center of the design process. Connection and creativity are key principles in this design approach. As a result, matching customer demand is a priority in real estate in Ajman and UAE in general.
In conclusion, you should choose between a villa and an apartment after examining the above factors. Furthermore, this important decision between a villa and an apartment is purely subjective. Villas in Ajman, UAE are ideal for large families seeking independence, privacy, and peace. However, apartments or flats are probably more suited for singles or small families. Another critical element is your wallet and the amount of money you are willing to spend. To get the most out of your investment, make sure to study the property market properly. GJ real estate's highly experienced team of property consultants will assist you in finding the most appropriate choice for you. Get a free on-call consultation on the best choice between villa or apartment for you or more information on property in Ajman.
Subscribe to our newsletter