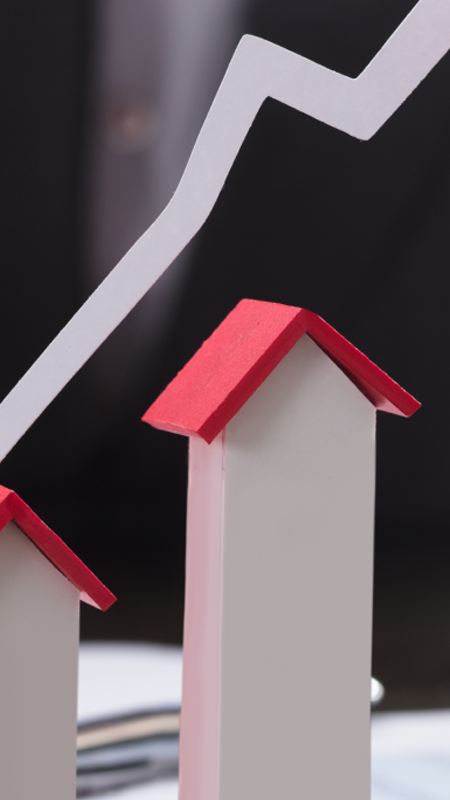 January 16, 2023
Ajman remains an attractive market for buyers and tenants
Ajman has offered appealing market conditions for both investors and tenants into 2022. According to the yearly real estate market statistics for Ajman released by Bayut and dubizzle, prices have mostly stayed competitive compared to the start of 2020.
Ajman's traffic has constantly increased across the board, demonstrating the strong demand in the housing market.
The rentals for apartments in Ajman have decreased moderately in most locations, according to consumer search patterns identified on Bayut and Dubzzle in 2021.
Al Nuaimiya
The most well-liked neighborhood in Ajman for apartment rentals is Al Nuaimiya. The demand for apartments in Al Nuaimiya has been steady throughout 2021 thanks to the area's wealth of attractions and a drop in rental prices of up to 8.62%. The average rent in the neighborhood for 1- and 2-bedroom apartments has been AED 19k and AED 28k, respectively. The price for studio apartments in the area has decreased somewhat from AED 15k in 2020 to AED 14k in 2021.
Al Rashidiya
Tenants have shown much interest in other neighborhoods, including Al Rashidiya and Al Jurf. Rents in Rashidiya are down 2% to 5%, while those for flats in Al Jurf are down as much as 2.7%.
In 2021, apartments for sale in the most sought-after neighborhoods also became more reasonably priced, with Al Rashidiya attracting the most significant buyer demand. Apartment prices per square foot have dropped by up to 33% due to a rise in the supply of low-cost units. In Ajman Downtown, the sales price per square foot has decreased by 2.12%. On the other hand, Corniche Ajman's apartment rent per square foot has increased by 3.23%.
Downtown
The real estate markets in Ajman continue to be accessible to prospective tenants, investors, and homeowners. Despite some optimistic signals of stabilization in places like Ajman Downtown and Muwaileh, prices continue to decline moderately. Rents in well-liked neighborhoods like Emirates City and the Corniche in Ajman are marginally growing, reflecting a rising desire for both opulent coastal communities and those with simple access to Dubai.
With an ROI of over 9%, Garden City and Ajman Downtown have drawn potential purchasers searching for buy-to-let flats in Ajman.
 Al Yasmeen
Al Yasmeen is the most well-liked region in the emirate for villas and apartments. Ajman Uptown has provided the best ROI, with anticipated rental yields surpassing 7.65%. Al Rawda, Al Mowaihat, and Al Hamidiyah have drawn the most attention from people looking to rent villas and apartments in Ajman.
The average price-per-square-foot from 2020 to 2021 is compared in Bayut and dubizzle's 2021 market report to provide a precise picture of the sales trends for villas and apartments in the prime locations. However, depending on the structure, amenities, developer, and other determining variables, these values may alter within a neighborhood and for a particular type of home. The analysis examines the average cost for various unit types seen in well-known Ajman neighborhoods for rental homes.
Conclusion
If you're a renter, the news is good and getting better. There are several options. Landlords are adaptable and getting more and more desperate. The unyielding ones have abandoned homes that are deteriorating worse.
A much-needed silver lining is the accessible renters' market, a relatively recent development in the UAE. When things get complicated, a community with a high proportion of ex-pats will always look at choices. The UAE continues to be a good deal overall thanks to declining rents and more inexpensive accommodation.
Subscribe to our newsletter