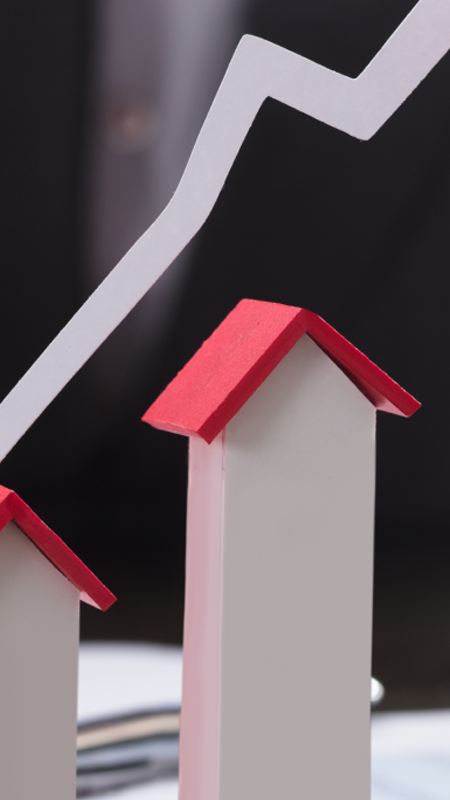 January 19, 2023
Ajman: Hot Real Estate Markets for Investors
The Ajman real estate market has remained steady in sales and rents. The emirates of Ajman have offered appealing market conditions for investors and tenants into 2021. According to the 2021 property market report, sales in Ajman have climbed or remained stable in most of the city's attractive neighborhoods, while rental rates have remained competitive. According to the Emirate's Department of Land and Real Estate Regulation, the first quarter of 2021 saw 2.7 billion AED worth of real estate transactions in Ajman.
A generally increased demand for real estate in Ajman
The trust people have in the United Arab Emirates makes it one of the most desirable places to invest and live. And as a result of this increasing demand, the crisis in the real estate market might ultimately be resolved. The investors were able to personally see the high standard of living in the UAE and the pandemic's effective eradication as soon as the international borders were opened. The sales of upscale and costly houses increased as a result of this.
The real estate market in Ajman experienced increased activity and a tremendous turnout at the beginning of 2022 as a result of the variety of investment opportunities and the significant incentives and benefits that the Emirate offers to investors, mainly the ease of doing business and the efficiency of government services, which played an important role in improving the quality of the investment environment and effectively and directly raised satisfaction levels.
2021 property market statistics
The first three months of 2021 saw real estate transactions totaling AED2.7 billion, according to the Department of Land and Real Estate Regulation in Ajman.
According to Bayut & Dubizzle's review of Ajman's real estate trends, Ajman Downtown has continued to be the top option for potential renters seeking flats in the first half of 2021.
For ready apartments for sale in Ajman Downtown and Emirates City, the average price-per-square-foot in the first half of 2021 was AED 202 and AED 175, respectively.
On the other hand, the average price per square foot of apartments in Corniche Ajman increased by 6.35%, from AED 418 to AED 445, according to the survey.
The pair advises investors seeking high apartment rental returns to look into Garden City, -Ajman Downtown, and Emirates City, which have been producing average ROIs of 9.83%, 9.62%, and 9.61%, respectively.
According to consumer statistics on property portals in UAE, Al Nuaimiya has continued to be the top neighborhood for people looking to rent apartments in Ajman. The following are the Emirate's major report highlights:
The asking rents for apartments in Al Nuaimiya have seen minor drops of up to 4% in H1. Al Nuaimiya renters should anticipate paying AED15,000 for studios, AED19,000 for one-bedroom flats, and AED28,000 for two-bedroom apartments.
Apartment rental prices in other centrally situated areas, including Al Rashidiya, Ajman Downtown, and Al Jurf, and in the suburbs like Al Rawda and Emirates City, were pretty stable in the first half 2021, with slight dips of under 6%.
According to the research, Al Yasmeen has overtaken Al Rawda as purchasers' top choice for villa homes in Ajman, but Al Rawda has maintained a steady preference for rental villas.
It was said that based on anticipated rental yields, Al Helio villas have been providing investors with high returns with an average ROI of 6.06%.
2022 property market statistics
According to the real estate report published by the Department of Land and Real Estate Regulation in Ajman, there were 5,428 real estate transactions worth AED 6.2 billion during the first half of the year 2022, an increase of 8.7% from the same period in 2021. There were also 4,358 trade transactions, with a volume of AED 4.18 billion. Additionally, according to the data, 688 mortgage activities totaling AED 1.6 billion were reported.
According to the data analysis for the Ajman real estate report for H1 2022, people seeking flats for sale or rent frequently go to places like Ajman Downtown, Emirates City, Al Nuaimiya, and Al Rashidiya. On the other hand, the most sought-after locations for renting and purchasing villas include Al Yasmeen, Al Zahia, Al Rawda, Al Mowaihat, and Ajman Uptown.
What should we expect from the property market in 2023
According to experts, the real estate industry will continue to grow in 2023. The same factors that caused the market to bounce back and achieve new milestones in 2022 also explain the secret. According to the UAE Future Foresight strategy, which aims to create a state with vision, flexibility, initiative, and successful and sustainable proactive capability, the Ajman government department seeks to develop a structured method for examining the future of real estate in the Emirate of Ajman. There is a hot off-plan market in UAE for the following projects, Ajman Creek Towers, Al Ameera Village, Rose Tower, Gulfa Towers, Gulf Tower,
According to most experts' predictions, real estate values will continue to rise in 2023. A few experts also predict that this year will see the setting of new records. And the cause is a culmination of three things:
There were a few suggestions (especially in prestigious areas).
low mortgage interest rates
and enthusiasm from international investors.
Gj real estate
It is advised not to wait for changes in the property market if you want to purchase a home in the UAE. Please get in touch with GJ Properties if you intend to buy property in Ajman. Any issue relating to the search for and purchase of real estate in the United Arab Emirates will be resolved by our team of professionals.
With the first six months of the year has flown by, it's time for us to take a detailed look at how rent and sale prices for villas and apartments in Ajman have fared in 2022 thus far.
The Ajman real estate sector has remained relatively stable in H1 2021, experiencing minor fluctuations under 7% in sales and rental prices.
The Emirate has also been offering a solid ROI of up to 9.8%, which has also helped Ajman to establish itself as an attractive choice for property investors
According to the Real Estate Regulatory Agency, Ajman (ARRA), the Emirate registered more than 18,000 freehold unit transactions, representing an increase of 39% from 2016. Overall, AED 1.5 billion worth of transactions were finalized during the year.
Subscribe to our newsletter