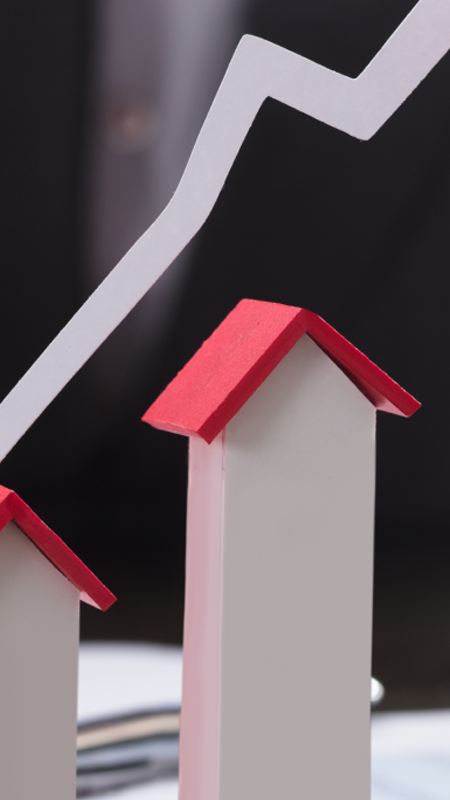 July 4, 2023
8 Best Luxury Apartments in UAE
What comes to your mind when you hear the word "home"? If you are like most people, you think of warmth, love, and beauty. Home is our abode that makes us feel good thinking that we will come there after navigating through the harshness of everyday life.
Many people want even more than that from the place they want to call home. They want a luxurious haven that oozes coziness and a sense of belonging as well as opulence and sassiness.
Fortunately, you can find such places to live in modern times. GJ Properties designs its real estate projects keeping all the needs of today's home buyers in mind which makes our apartments one of the best luxury apartments in the United Arab Emirates.
Best Luxury Apartments in the UAE
Al Ameera Village is a friendly community with luxurious yet cozy apartments. With a stunning view, this property development boasts studio, 1 and 2-bed apartments.
Its ergonomic design boasts comfort and decreases physical stress, resulting in improved productivity. Al Ameera Village is a short distance from Dubai and Sharjah. It offers economical installment plans with zero interest. The amenities include a park, a children's play area, parking, and a jogging track.
Oasis Tower 1 offers one of the best apartments in the UAE and is a lavish project of GJ Properties. Nestled in downtown Ajman, It's an opulent, creekside property development with premium services and an awe-inspiring view of the heavens.
Oasis Tower 1 has studio, 1, 2, and 3-bedroom flats and provides convenient access to Dubai and Sharjah. The amenities involve a gymnasium, parking, shared pool, central A/C, helipad, balcony, and CCTV cameras.
The best part is that the project is affordable with a 0% interest rate, a 5% down payment, and easy installments over seven years.
This exquisite property development project offers a jaw-dropping view of the serene waters and twisty creek, providing people with a tranquil and alluring lifestyle that is simply priceless.
Oasis Tower 2 features life-enhancing amenities such as a gym, parking, balcony, shared pool, CCTV, helipad, and central A/C.
Are you in search of a luxurious apartment in a prime and picturesque location? Your search ends here. Ajman Creek Towers is situated along Ajman Creek in the heart of the city, offering residents access to major roads, shopping malls, business districts, recreational spots, and educational institutions.
The architects at GJ Properties have designed the project considering modern lifestyles which have made it a truly urban community inside and out. Well-planned interiors, diligent design details, spacious washrooms, and fitted kitchens are some qualities that make Ajman Creek Towers truly stand out.
The community has 1 and 2-bedroom flats as well as commercial space. The best part is the payment plans with zero interest that are reasonable for most people.
The residents enjoy views of the Creek, a shared pool, gym, kids' play area, 24-hour security, and CCTV.
Ideally located in a prominent area, Gulfa Towers Block A offers studio, 1, 2, and 3-bedroom apartments. It enjoys proximity to Dubai and Sharjah and is situated near shopping malls, major commercial districts, recreational spots, and restaurants.
Apart from easy installment plans with zero interest, Gulf Towers offer CCTV, 24-hour security, central A/C, parking, a shared pool, a gym, and a balcony in each unit.
The ideal location of Gulf Tower makes it an irresistible choice for home seekers who want to live in a prestigious area in a thriving city center. Once you reside here, you have important business areas, restaurants, shopping options, and recreational spots near your home.
Gulf Tower features the best apartment amenities such as a well-equipped fitness center, security cameras, central A/C, and car parking. It has commercial space on the ground floor and 1 and 2-bedroom flats on the upper floors.
You can easily pay the apartment's price in easy installments over 7 years after paying a 5% down payment and no interest charges. Residents will enjoy easy access to transportation links, enabling smooth connectivity to Dubai and Sharjah as well as several areas of the city.
Gulf Tower offers the right balance between comfort and elegance which makes living here a well-connected and luxurious experience.
Do you want to live on the tranquil Sheikh Zayed road that links you with all the major places? Then Rose Tower is your perfect choice. The road centrally links Dubai in a way that offers residents hassle-free access to the rest of the country.
Like other GJ Property projects, Rose Tower has commercial showrooms on the ground and 1 and 2-bedroom flats on the upper floors. You get to choose the size and floor plan of your apartment though airy rooms and terraces come with each apartment.
The amenities include a gym, central A/C, parking lot, CCTV, 24-hour security, and a shared swimming pool, making your living experience convenient and warm.
If you want to buy an apartment in an innovatively designed project which offers affordable payment plans, then look nowhere else. Rose Tower is your ideal place.
Apartments situated in strategic locations offer not only a hassle-free living experience but a huge investment potential. The same is the case with Al Helio Villas.
It is a prestigious property development project of GJ Properties which is only a few minutes away from Sheikh Zayed E311 road, offering hassle-free access to Dubai and Sharjah.
Al Helio Villas is near recreational spots such as Al helio public park and Hamediya Park, educational institutions such as Al Watan University, Secondary Technical School — Ajman campus, and Emirates National School, Sharjah campus.
It's a freehold property, which means you will get full ownership of the unit you buy once you pay its price in full.
Are you concerned about luxury? Don't worry, Al Helio Villas exudes artistic flair and timeless elegance with its modern finishing and design.
Bottom Line
GJ Properties' apartments are the perfect depiction of homes that are called the starting place of hope, love, and dreams. With a decade's experience serving UAE's home searchers, we are set to quench their thirst for the best with luxury property developments designed for comfort and convenience.
Subscribe to our newsletter